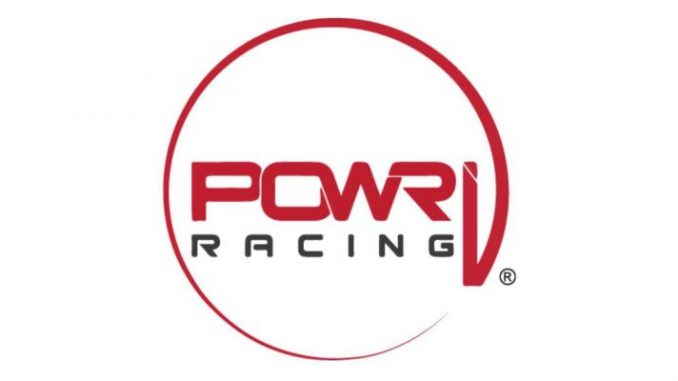 From POWRi
BELLEVILLE, Ill. (March 11, 2018) — The time is once again upon us for midget and micro teams to converge upon I-44 Riverside Speedway in the annual trek to Oklahoma City, Oklahoma for the Fifth Annual Turnpike Challenge.
Kicking off the weekend with racing on Friday, March 23rd and Saturday, March 24th, the POWRi Lucas Oil National Midget and POWRi Lucas Oil West Midget Leagues will be battling to see who comes out on top with bragging rights until the annual Missouri Mid-State Midget Nationals weekend.
An event that always brings out big names, the best of the National and West will be on hand serving up exciting action for both nights. Stars the likes of Seavey, Shebester, Daum, and Chandler will be there. In addition, drivers that cut their proverbial racing teeth at the very track will be there including Andrew Felker, Jason McDougal, and Christopher Bell.
With four Turnpike Challenge victories to his credit, more than any other driver, NASCAR shoe Christopher Bell looks determined to return and repeat the sweep. If the 32nd Annual Tulsa Shootout Outlaw Champion and 2017 and 2018 Chili Bowl Nationals Champion sweeps the Fifth Annual Turnpike Challenge, this would be his third weekend sweep, a feat that is sure to go unchallenged for decades.
However, Bell won't have it easy, as Jason McDougal looks just as determined to get another Turnpike Challenge win to his name. Winning the finale in 2016, McDougal's confidence is high heading into the Fifth Annual Turnpike Challenge, after taking three golden drillers at the 32nd Annual Tulsa Shootout, an unheard of feat.
The POWRi Speedway Motors 600cc Outlaw Micro League is also set to begin 2018 with a bang in the Fifth Annual Turnpike Challenge. What is becoming a staple in the micro campaign, last year's event was dubbed the "Frank Show," with Frank Galusha taking the opening night show, while Frank Flud rounded out the weekend in Saturday's finale.
Fresh off being crowned the 2017 POWRi Speedway Motors 600c Outlaw Micro League champion, Joe B. Miller is expected to be strong right out of the gate. Giving the veteran Miller a run for his money, Craig Ronk out of Warsaw, Indiana will also be one to keep an eye on, as the driver plans to run the entire campaign in 2018. With three POWRi Speedway Motors 600c Outlaw Micro League victories to his credit in his rookie year, Ronk will be on a mission in 2018.
For additional information, visit www.powri.com, "Like" POWRi and POWRi West on Facebook and follow @POWRi_Racing and @POWRi_West on Twitter.
Thursday 3/22 – Practice
7:00pm to 9:00pm
Friday 3/22 & Saturday 3/23
Pits open all day
Registration – 2:00pm to 5:00pm
Drivers Meeting – 5:00pm
Hot Laps – 5:30pm