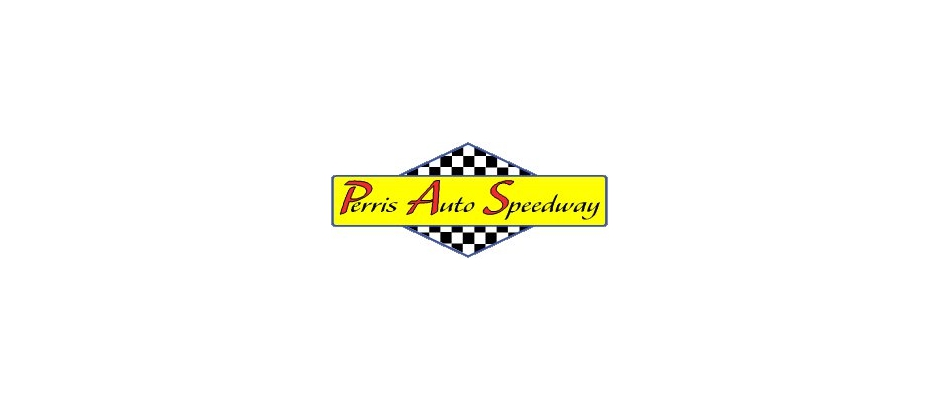 From Scott Daloisio
PERRIS, Ca. (May 22, 2018) — This Saturday night, May 26th, Perris Auto Speedway will host one of the longest running races in sprint car racing when it hosts the "70th Anniversary Salute to Indy." The holiday weekend racing card on the famous Riverside County half-mile clay oval will be headlined by the Amsoil USAC/CRA Sprint Cars. The California Lightning Sprint Cars and The PAS Senior & Young Gun Sprints will also be in action. Spectator gates will open at 5:00 P.M. with racing at 7:00.
​Fans can expect to see wild sprint car action at the 70th Anniversary Salute to Indy this Saturday night at Perris Auto Speedway. Please give photo credit to Anthony Hernandez.
The "Salute to Indy," which is a tip of the hat to the Indianapolis 500, dates back to 1948 when Dempsey Wilson captured the first one. From 1948 through 1990 the race was contested in all but five years. After legendary Ascot Park closed in 1990, the race was put on ice until The PAS opened in 1996. Since being reborn in 96′, the prestigious race has taken place each year except for 2008 when it was rained out.
While this weekend's affair is the 70th anniversary of the race, it will actually be the 67th running of it. You may be asking how it can be the 67th running if the race was not held eleven times. The answer is a simple one. Some years in the 1970's and 1980's Ascot held multiple races over Memorial Day weekend and each race was titled "Salute to Indy." In 1971, 1978, 1981, 1982 and 1983, there were two "Salute to Indy" races. In 1980, there was three.
Over the years, National Sprint Car Hall of Famers Dean Thompson and Bubby Jones won the race the most times with five wins each. However, all of Thompson's wins came in years when the race was held multiple times. In addition, three of Jones five triumphs took place when the race was held more than one time per year.
Only two drivers have won the race four times. One is National Sprint Car Hall of Famer Billy Wilkerson and the other is six-time USAC/CRA Sprint Car champion Damion Gardner of Concord, California. Unlike Thompson and Jones, Wilkerson and Gardner's triumphs all came when the race was only run one time per year. If Gardner, who leads Brody Roa by nine-points in the 2018 USAC/CRA point standings heading into Saturday's race, wins this weekend, he will be tied with Thompson and Jones for most wins in race history.
"If Damion Gardner had not taken six seasons away to run in the USAC National Sprint Car Series, I think it is safe to say he would have more "Salute to Indy" wins than anyone else," Perris Auto Speedway promoter Don Kazarian said. "He won it two times (2003 and 2004) before he went to the Midwest and he has won it two times (2014 and 2017) since he came back. He has a great chance of tying Dean and Bubby on Saturday, but he is going to be hard pressed to do it. Brody Roa, Jake Swanson, the Williams brothers (Cody, Austin and Logan), R.J. Johnson, Austin Liggett and Max Adams among others are all more than capable of adding their name to the prestigious winner's list."
​Damion Gardner will be looking for his record tying fifth win in the "Salute to Indy" Saturday at Perris Auto Speedway. Please give photo credit to Doug Allen.
Gardner leads all drivers with 44 USAC/CRA wins at The PAS since the series inception in 2004. Going into Saturday's race, he has won two of the first four USAC/CRA races in 2018. Roa of Garden Grove, California and Tracy, California's Austin Liggett have won the other two.
The California Lightning Sprint Cars will be making their first of two 2018 appearances at The PAS on Saturday. Last Saturday, when they made their first appearance in more than 10-years at the Barona Speedway, Camarillo, California's Cody Nigh, who grew up watching sprint cars at The PAS, posted his first ever CLS win.
In the Senior Sprint Car class (drivers 45 and over), Apple Valley's John Aden will be attempting to make it two wins in a row and Eddie Tafoya Jr. of Chino Hills will be attempting to do likewise in the Young Guns (drivers 14-25 with no prior sprint car experience).
Adult tickets for Saturday are $25.00. Seniors 65 and over get in for $20.00. For active military members with proper id, teens 13-18 with their school id and kids 6-12, it is just $5.00. Children 5 and under are free. Parking on the fairgrounds is $8.00.
Advance tickets for all PAS events, including this Saturday, the July 4th Night of Destruction and November's 23rd Annual Budweiser Oval Nationals presented by All Coast Construction, are available 24 hours a day online at https://pas.tix.com/Schedule.aspx?OrgNum=7 or by calling 1-800-595-4849. For fans who do not want to buy advance tickets, there will be plenty available for everyone at the ticket window each race night.