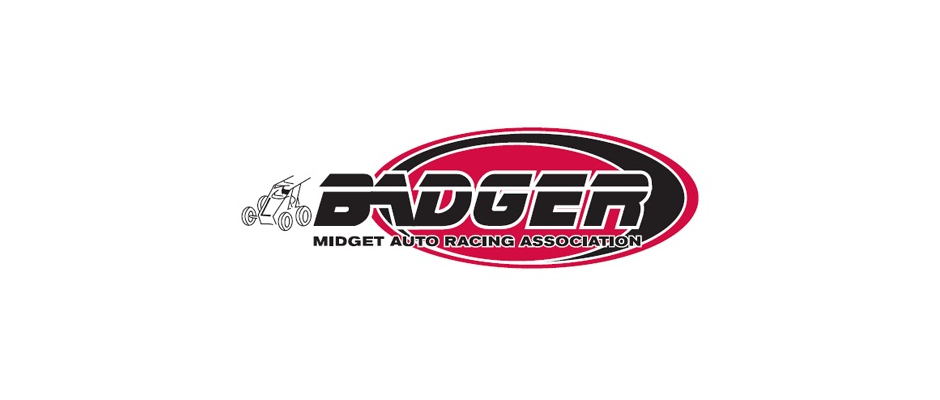 From Bryan Gapinski
SYCAMORE, Ill (May 26, 2018) — Scott Hatton won the 25-lap Zimbrick Chevrolet of Sun Prairie Badger Midget Racing Series feature Saturday Night at Sycamore Speedway. The event was co-sanctioned with the POWRi Lucas Oil Regional Midget Series.
Zach Boden paced the opening lap, before Chase McDermand moved in to the lead, one lap later Hatton was in third place. The field was slowed for a multi-car tangle on the fifth lap. On the restart McDermand led Boden and Hatton. Two laps Hatton claimed the runner-up position.
McDermand and Hatton pulled away from the field running the high groove around the track, "inches from the wall". Hatton used the lower groove in Turns 3-4, and the high groove in one and two, to close within a car length of McDermand, one lap before the midway point. The pair was also negotiating heavy lapped traffic for several laps.
McDermand made contact with the Turn 1 wall on Lap 14, and flipped directly in front of Hatton. McDermand was uninjuried, but finished for the event. On the restart Hatton led former series champion David Budres. Hatton's lead was erased for a stalled car, seven laps from the finish.
On the restart both Hatton and Budres ran the high groove, brushing the wall. Budres retired from the event running in second place four laps from the finish. Hatton driving his Stealth/Honda No. 1 finished 2.21 seconds ahead of series points leader Tyler Baran, Ryan Probst, Kurt Mayhew, and Ohio's Alex Watson.
"It was a fast track on the top, but a tricky cushion, I closed on the 40 car using the bottom groove on the another half. I saw him (McDermand) enter the turn, little high and get into the wall, I slowed down and just missed him, it was gonna be a great battle" commented Hatton.
Jeff Zelinski claimed the Advance Race Suspensions Passing award improving from his tenth starting positions to finish in tenth place. Kyle Koch won the Howard Law Cash Draw, a bonus for a randomly selected feature finishing position.
A weekend doubleheader awaits both series, returning to Sycamore Speedway on Saturday Night June 2 with the next night been the first night of racing at Angell Park Speedway on Sunday June 3. Baran holds a twenty-point lead over Hatton in Badger points.
SUMMARY
25-lap Feature: 1. Scott Hatton; 2. Tyler Baran; 3. Ryan Probst; 4. Kurt Mahew; 5. Alex Watson; 6. Zach Boden; 7. Aaron Schuck; 8. Sean Murphy; 9. Jacob Allen; 10. Jeff Zelinski; 11. Marty Saso; 12. John Smith; 13. Say Sassano; 14. Jake Goeglein; 15. David Budres; 16. Harrison Kleven; 17. Eric Reibenstein; 18. Denny Smith; 19. Chase McDermand; 20. Kyle Koch; 21. Mike Stroik; 22. Kevin Olson; 23. Gage Walker.
10-lap Engler Machine Heat Race Winner: Olson.
10-lap DMI Heat Race Winner: Walker.
10-lap Quest Industrial Heat Race Winner: Hatton.
Cars Present: 24 Feature Lap Leaders: Boden 1, McDermond 2-14, Hatton 15-25.