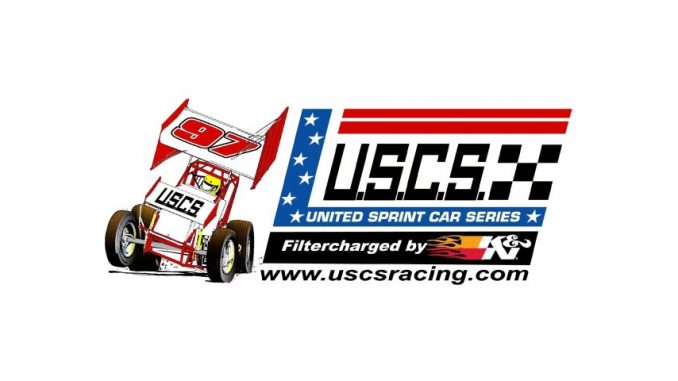 By Pete Walton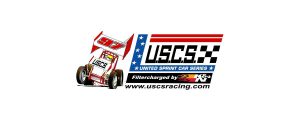 July 12, 2018 – Atlanta, GA – Dixie Speedway will host the 10th Annual USCS Randy Helton Memorial Sprint Car Race this coming Saturday night July 14th at 7:00 p.m. in conjunction with the 2018 version of the USCS Dixie Sprint Car Nationals Speed Spectacular. The United Sprint Car Series "Outlaw Thunder" Tour presented by K&N Filters
www.uscsracing.com
sanctions the event annually for winged sprint cars at the fast 3/8-mile high-banked clay tri-oval located just North of Atlanta in Woodstock, Georgia. The event is race number thirty-six on the 62-race 22nd Annual schedule for the Nationally touring USCS sprint car drivers.
The race is the only USCS Outlaw Thunder Tour winged sprint car event scheduled at Dixie Speedway during the 2018 season. This will be the first time that the USCS Randy Helton Memorial event, which is one of the most coveted victories on the USCS Outlaw Thunder Tour schedule each season, has been held at the historic Dixie Speedway tri-oval. The USCS Outlaw Thunder Tour Randy Helton Memorial Race 27-lap A-Main event will pay $2727 to win.
The event's honoree, Randy Helton, was originally from Memphis, Tennessee where USCS Founder and President Pete Walton knew him as a young boy while working on race cars that belonged to his Father, Paul Helton. Randy Helton transplanted to Palmetto, Georgia where he lived when he was re-united with Walton in 1997, the year the United Sprint Car Series was founded by Walton.
Helton worked on Walton's sprint car as the crew chief during the 1997 season while Walton still raced in the newly formed series. Before the 1998 season, Helton acquired a car from Walton and began racing his own car in the United Sprint Car Series campaigning under the number 27 on his car, thus the 27 laps and $2727 to win the event.
Randy Helton, who owned and operated Helton's Transmissions in Union City, Georgia was one of the series most popular drivers among his sprint car racing peers. As sort of an individual of large stature his nickname was the "Big Dog". Most of all he was known not for his body size, but, for his big heart. He was known for his sportsmanship and for always being willing to help other drivers in need of assistance before passing away in his early forties in 2009 from a massive coronary attack. His memory has been honored each year since then with the Randy Helton Memorial Race event at two other venues.
"Randy was one of the drivers who helped pioneer the United Sprint Car Series in its early years" stated the USCS series Founder, Pete Walton. "He was a friend to all and one of the best friends I've ever had. All of us who knew him really miss him. I am so grateful that we have been able to continue to honor his memory with the Randy Helton Memorial Race each year. It is just surreal that this is the 10th annual event to me. It seems like it hasn't been that long since he was right here smiling and giving it his best effort right beside us. I'm also so grateful that Jeff Helton and his Family have always been able to be here to support the event." concluded Walton. 
The USCS winged sprint cars are joined on Saturday night racing card by a full program of racing of Late Model and Stock Car racing in the Steelhead/525 Late Model, Crate Late Model, 602 Super Bomber,  Econo-Bombers and Stinger divisions  The evening includes an Econo-Bomber Championship Race as well to create an action-packed night of racing and family entertainment in six divisions.
For directions to and more information about Dixie Speedway please visit www.dixiespeedway.com

  The

track's Race-Day and

information

phone

line

number is 770-926-5315.

For updated schedules, rules and more for the United Sprint Car Series, please visit www.uscsracing.com. If you still have questions please call 770-865-6097.