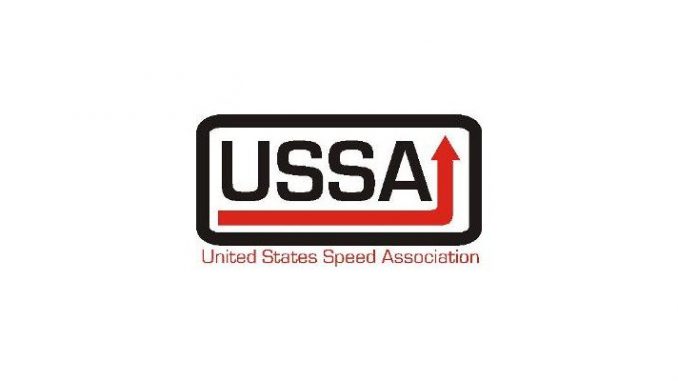 By Eric Bunn
(Lebanon, IN) When the green flag drops on the K&M Tool and Die Mel Kenyon Midget Series presented by Newton Petroleum Services and Dragon Racing Fuels Feature at Anderson Speedway Thursday night, the USSA sanctioned series will establish a new record. The UAW Night at the Races presented by Speedway Indoor karting race will feature seven different drivers who have won a K&M Kenyon Midget feature event in 2018.
Dameron Taylor, Logan and Ryan Huggler, Trey Osborne, Tommy Kouns will be joined on the high banks by 1st time winners Kameron Gladish and Nathan Foster. Taylor, Osborne and the Hugglers can all claim victory at Anderson Speedway promising 30-laps of close racing.
Gladish and Foster won the last two K&M Tool and Die Mel Kenyon Midget Series events. Gladish visited the Speedrome Victory Lane while Foster claimed the top spot at US 24 Speedway on July 28.
Long time car owner and mechanic Gene Nolen will be looking to set a new mark by being the first owner to win the Anderson Speedway Sprint Car race and the Kenyon Midget show on the same night. Pay Less Little 500 winners Kyle Hamilton and Kody Swanson will be piloting Nolen's sprint cars while Gladish will be in the seat of the Kenyon Midget on Thursday night.
K&M Tool and Die Kenyon Midget Driver Alumni will be certain to impact Thursday's Anderson 125-lap Sprint Car race. Former Kenyon car winners Taylor, Caleb Armstrong and Kyle O'Gara will be joining Hamilton in the sprint car race to the checkers.
The K&M Tool and Die Mel Kenyon Midget Series presented by Newton Petroleum Services returns to action on the high banks of Anderson Speedway for a special Thursday night show on August 2nd. The night will feature a 125-lap event for the Anderson Speedway non-wing sprints. The green flag will drop on an evening of racing at 7:00 PM