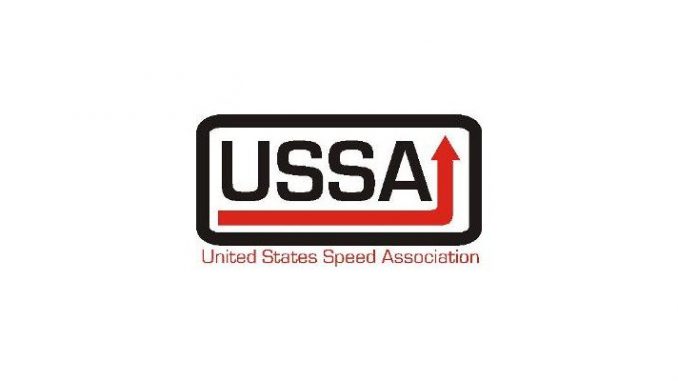 By Eric Bunn
(Lebanon, IN) Entering Saturday's K&M Tool and Die Mel Kenyon Midget Series presented by Newton Oil Services and Dragon Racing Fuels had featured five different winners in five races this season at the Indianapolis Speedrome. Kameron Gladish picked up the win with a flag to flag victory to break the streak and become the only repeat winner in six races.
Gladish took advantage of the invert and jumped to the lead from the pole position in the 50-lap feature. Ryan Huggler joined Gladish on the front row and shadowed the leader for the entir4e race hoping to take advantage on the two restarts or for the leader to make a mistake. Huggler had to settle for the runner-up step on the podium.
The first 33-laps saw close racing with former champion Dameron Taylor battling his way through the field from his 8th place starting spot to claim third. Rookie and 1st time K&M Tool and Die Kenyon Midget competitor Saban Bibent took the green inside Taylor in 7th and worked his way into the fourth spot.
The first of two yellow flags flew when Tommy Kouns and Trey Osborne tangled on lap 33. The second yellow came after Osborne tried the inside line, jumped the turn one speed bump and spun Kouns.
Nathan Foster won a rough and tumble second heat that saw Taylor end up in the wall and closed out the top five in the feature. Kouns put in a strong drive to win the first heat. Gladish set fast time while Taylor won the Newton Petroleum Services Hard Charger award for his efforts.
The K&M Tool and Die Mel Kenyon Midget Series presented by Newton Petroleum Products and Dragon Racing Fuels will head for Gas City I-69 Speedway Friday and complete a dirt double at US 24 Speedway on Saturday. The Friday race will be the series first trip to the legendary ¼ mile track at Gas City.