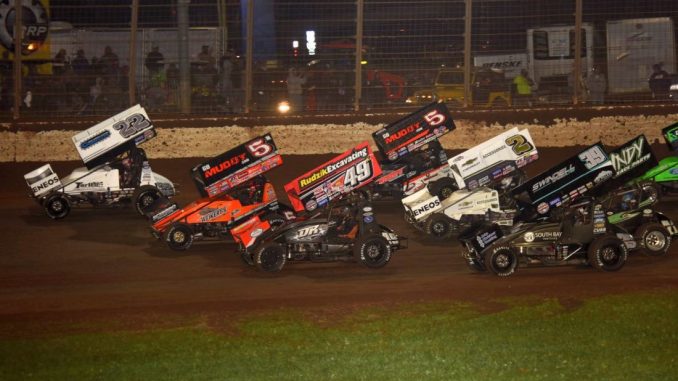 (November 19, 2018) — Multiple sprint car racing entities officially announced the formation of a sprint car council on Monday. The council, made up of representatives from various sanctioning bodies, race tracks, car owners, chassis builders, and drivers is a first for the industry.
The end goal of the council is not to be a governing body, but to improve communications with multiple factions of the sport throughout the United States. The end goal is for the group to work together on safety, costs, enforcing suspensions, and advancing the sport for all the parties involved.
In addition to the primary council there will be sub councils on track safety, car/chassis safety, aerodynamics, and forward looking rule changes.
The council will meet four times per season at locations to be announced later in February, August, November, and December.
Participating members of the council include:
Series:
• All Star Circuit of Champions
• American Sprint Car Series
• Empire Super Sprints
• Interstate Racing Association
• Midwest Open Wheel Association
• National Sprint League
• POWRi
• POWRi WAR Sprint Car League
• Upper Midwest Sprint Series
• United States Auto Club
• Midwest Sprint Car Association
• World of Outlaws
Tracks:
• Attica Raceway Park
• BAPS Motor Speedway
• Knoxville Raceway
• Jackson Motorplex
• Lincoln Speedway
• Port Royal Speedway
• Skagit Speedway
• Williams Grove Speedway
Individuals:
• Barry Jackson (Crew Chief)
• Daryn Pittman (Driver)
• John Darby (consultant)
• Kevin Nouse (PA 358 Sprints)
• Mark Chevalier (Team owner and engineer)
• Ryan Hand (Former crew chief)
• Paul McMahan (Driver)