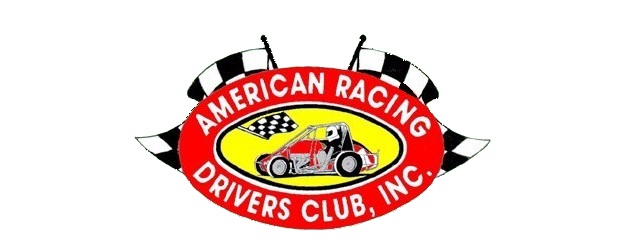 By Steve Williams
The Midgets of the American Drivers Racing Club visited Grandview Speedway in Bechtelsville, PA for the first time Saturday night and it was speedway Modified regular, Billy Pauch Jr. coming away with the win.
At the start of the feature, before most of the field even crossed the Start Finish Line, a flip by Mike Miller stopped the action. Also involved were Point Leader, Steve Buckwalter, who had to be towed to the pits and Steve Lenig who was able to continue with a severely bent shock.
On the restart, Jason Rice as able to grab the lead from his pole starting position followed by Andrew Hannula and Trevor Kobylarz. Kobylarz, who is finishing up his junior year at Exeter High School near Reading, PA, traveled the low groove and was able to get by Rice for the lead. Kobylarz opened up a ten car advantage but saw his lead wiped out by a lap 11 caution.
On the restart Kobylarz went back downstairs while Drew Heistand started to apply pressure on the high side. Meanwhile the 18th starting Billy Pauch Jr. slipped into third, also by running up at the rail.
Pauch Jr. and Heistand were both able to get by Kobylarz and were running first and second when the yellow was unfurled again on lap 19. " I was excited there for a while, I was stuck in traffic but hats off to Trevor and Drew there. I've known Trevor since he was a little kid and I hated to take it away from him but I just had a roll going on the top." Pauch Jr. later admitted in victory lane.
On the restart, Pauch Jr. was able to check out in his Burkes Trucking number 54 but right behind him Kobylarz and Heistand were entertaining the near capacity crowd, dueling for second.
A caution on lap 22 slowed the field again but Pauch Jr. had the field covered as he led the final three laps, winning by 1.003 seconds over Kobylarz and Heistand.
"I've gone 2 for 2 this year [in ARDC competition] and I can't complain. I hope we can get them here in a few weeks when USAC's here and hopefully I can get a wingless Sprint Car ride and really see how we can do it." Pauch Jr. said.
Finishing in fourth was Bruce Buckwalter Jr. while defending ARDC Champion Frank Polimeda finished fifth.
Sixth through tenth were PJ Gargiulo, Eric Heydenreich, Tim Buckwalter, Brett Arndt and Tracy Readinger.
Heat races for the 35 ARDC Midgets in attendance went to, Frank Polimeda, rookie Alex Bright and Donnie Trent. Steve Buckwalter won the consolation.
NOTES: "Liquid" Lou Cicconi was in action in the Zipps #99. It was Cicconi's first dirt track start in 18 years. Other new cars were, Brett Conkling from Westwood, NJ and former Western PA 410 Sprint Car driver, Joe Butera. Butera's first ever Midget start was last December at the Bullring Nationals in Missouri. Ryan Smith will be racing in Newtown Iowa next weekend with the USAC Silver Crown cars. Bruce Buckwalter Jr. had the RAACE Foundation on his car and will be racing to raise money for them throughout the season along with other racing related charities. Donnie Hoffman flipped his Midget at the start of the first heat race.
Results Grandview Speedway May 15, 2010
ARDC Midgets 35 Entries
1. Billy Pauch Jr., 2. Trevor Kobylarz, 3. Drew Heistand 4. Bruce Buckwalter Jr., 5. Frank Polimeda, 6. PJ Gargiulo, 7. Eric Heydenreich, 8. Tim Buckwalter, 9. Brett Arndt, 10. Tracy Readinger, 11. Stephanie Stephens, 12. Steve Lenig, 13. Jason Rice 14. Chris Zrinski DNF 15. Lou Cicconi, 16. Andrew Hannula, 17. Nick Wean, 18. Alex Bright, 19. Ryan Smith, 20. Dusty Heistand, 21. Donnie Trent, 22. Carey Becker, 23. Mike Miller, 24. Steve Buckwalter, DNS 25. Justin Grosz, 26. Dave Shirk, DNQ Steve Drevicki, Brad Cox, Jimmy Cammock, Steve Craig, Parker Evans, Brett Conkling, Steve Bull, Joe Butera,
UPCOMING EVENTS Friday May 28, 2010 Penn Can Speedway Susquehanna, PA Tuesday June 1, 2010 Grandview Speedway Bechtelsville, PA Wednesday June 2, 2010 Lincoln Speedway Abbotstown, PA Sunday June 13, 2010 Susquehanna Speedway Newberrytown, PA
PAST RESULTS
Sunday, March 28, 2010
Big Diamond Raceway
RAIN
Sunday, April 11, 2010
Susquehanna Speedway Park
Billy Pauch Jr
Candy Bowl Makeup
Steve Buckwalter
Friday, April 30, 2010
Williams Grove Speedway
Steve Buckwalter
Sunday, May 02, 2010
Big Diamond Raceway
RAIN
March 28th Makeup
RAIN
Saturday, May 08, 2010
Williams Grove Speedway
RAIN
Saturday, May 15, 2010 Grandview Speedway Billy Pauch Jr.
UNOFFICIAL POINT STANDINGS
POS
CAR #
DRIVER
TOTAL POINTS
1
11
ERIC
HEYDENREICH
327
2
12
DREW
HEISTAND
315
3
49
TREVOR
KOBYLARZ
289
4
46
BRETT
ARNDT
286
5
83
BRUCE
BUCKWALTER
286
6
0
STEVE
BUCKWALTER
284
7
44
FRANK
POLIMEDA
273
8
54
BILLY
PAUCH JR.
268
9
52
TIM
BUCKWALTER
262
10
2
TRACY
READINGER
252