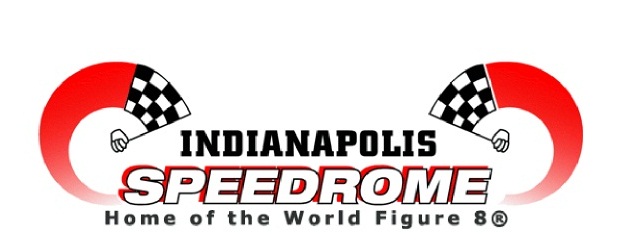 From Indianapolis Speedrome®
The Home of the World Figure 8® is anxious and ready for the return of open wheel racing, USAC style! The 2010 United States Auto Club Speedrome campaign opening round is set for Wednesday night May 26th with competition for the Regional Midgets, Ford Focus Midgets, Ford Focus Young Guns, and Mopar .25 Midgets. The remaining dates for this heralded racing return are June 2nd, June 9th, June 23rd, June 30th, and July 7th. Each event will see test drives and a driver school in the afternoon before preliminary heats begin at 7:15pm. We are so proud to have USAC back at the Indianapolis Speedrome®. For more information, you can visit www.usacracing.com or www.speedrome.com. You just never know what surprise driver will show up and race on Wednesday's?
Fans, your admission for this mid-week extravaganza is a bargain. Adult tickets are just $10 with children ages 6 thru 11 going for $5, and as always at the Speedrome kids ages 5 & under are free. The track that has hosted more USAC events than any other has seen so much history between it and the famous sanctioning body. 2004 saw USAC's first female champion Sondi Eden crowned here as well as their youngest ever champion Dakoda Armstrong. The next season had the first all-female feature podium in USAC history coming in a Ford Focus Midget event.
Two-time NASCAR Sprint Cup and 1999 Indycar Series champion Tony Stewart won his first ever USAC feature here in 1991. A few years later, he would become the sanctioning bodies first-ever triple crown champion. Legendary names Mack McClellan, Rich Vogler, Mel Kenyon, Tom Bigelow, Ted Hines, and Michael Lang have all won titles at the Speedrome. Also taking championship gold in 1983 was John Andretti. The nationally renowned driver has gone on to success in all the major series. John will be the honored guest at this opening event May 26. He will serve as the grand marshal for USAC's return.
It is great to see USAC back at the Speedrome", said Vince Welch. The ABC/ESPN personality and father of 2009 USAC Kenyon Midget champion Dillon Welch continued, "this is the track that many race fans from across the country got their first taste of premier Midget racing via television. These Regional events have been the springboard to success for many drivers". This unparalleled showcase will see some of the best blossoming talent develop on a true drivers track. "If you can be a successful racer at the Speedrome", recently said legendary car builder Bob East, "then you could drive at any other track in the country". Join us!
Wednesday May 26, June 2, June 9, June 23, June 30, and July 7, 2010
USAC Regional Midgets, Ford Focus Midgets, Ford Focus Young Guns, and Mopar .25 Midgets
1pm Test Drives / Driving School
4pm Pit Gates Open
6pm Practice begins
7pm Opening Ceremonies and Live Web Cast Begins on www.usacracing.com
7:15pm Heat race action gets underway