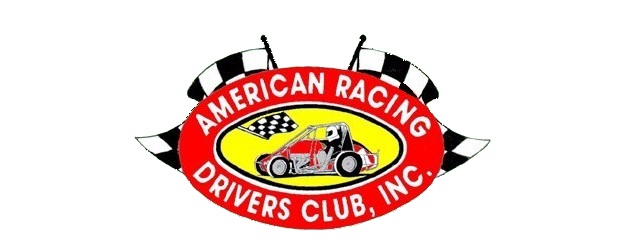 By Steve Williams
On a hot humid night, there was nothing hotter at Susquehanna Speedway than Steve Buckwalter, who picked up his fifth win of the season in ARDC Midget competition.
With the handicapping system used by ARDC, you know that the previous race winner and points leaders will start deep in the pack and will have to work hard for every position but on Sunday night it looked for a while, like a rookie front row starter, might pick up his first midget win. Brad Cox, who moved from Australia to race bolted from his outside front row starting spot into the lead at the drop of the green flag.
Brett Arndt, who sat on the pole, gave Cox all he could handle early on and never let the youngster open up any kind of a lead. Cox was able to stay on the point through a lap five yellow and a lap six red flag that was thrown when a seven car pileup blocked the track. Drivers involved in the pileup were Stephanie Stevens, Dusty Heistand, Steve Bull, Steve Drevicki, Jeff Halligan, Scott Zipp and Ryan Watt.
On lap 10 Arndt drifted high into the second turn and open the door for last years champ Frank Polimeda and current point leader, Steve Buckwalter to get by. This allowed Steve Lenig to close the gap and an exciting five car race for the top spot ensued for several laps.
A five car pileup in the first and second turns again brought out the yellow on lap 13. With cars and wreckers on the speedway the field had to find a way to snake through the accident scene and Cox had to bring his car to a stop. After being restarted, Cox was put back on the point because of the situation.
With four to go, Buckwalter, who had been dogging Polimeda without success took to the high side and was able to get by and used the same move to get around Cox, for the lead. Polimeda followed Buckwalter past Cox to grab the second spot.
Buckwalter had to survive one more yellow before holding off Polimeda to claim his fifth win of the season.
Finishing behind Buckwalter and Polimeda was Cox, 11th starting Drew Heistand, and Brett Arndt. Sixth through tenth went to Steve Lenig, Ryan Smith, Tim Buckwalter, Alex Bright and Dave Shirk.
Heats for the 27 midgets in attendance went to Trevor Kobylarz, Ryan Smith and Brett Arndt. No consolation was needed.
NOTES: Jeff Halligan who races 600 Micros at Kutztown and Clyde Martin Speedways was in the spare Two Dogs Racing #4 that has been driven in the past by Jeff Furlong. Brad Cox spent last week at Hickory Speedway in North Carolina testing a NASCAR Late Model for Marcus Ambrose. Cox will be returning for some more track time. Ryan Watt and Ryan Smith were busy at Bridgeport Speedway Saturday night. Both drivers registered 2nd place finishes. Watt in the Modifieds where he is also second in points and Smith in the Tri-State Racesaver Sprints. Drew Heistand had a shiny new Esslinger motor under the hood. Greg Fitzpatrick spent a busy week rebuilding his car after taking a wild ride at Lincoln last week.
ARDC MIDGET RESULTS SUSQUEHANNA SPEEDWAY 6-13-2010
1) 0 Steve Buckwalter, 2) 44 Frank Polimeda, 3) 94 Brad Cox, 4) 12 Drew Heistand, 5) 46 Brett Arndt, 6) 9 Steve Lenig, 7) 34 Ryan Smith, 8) 52 Tim Buckwlter, 9) 77 Alex Bright, 10) 16 Dave Shirk, 11) 51 PJ Gargiulo, 12) 78 Nick Wean, 13) 83 Bruce Buckwalter Jr. 14) 11 Eric Heydenreich, 15) 19 Steve Drevicki, 16) 26 Stephanie Stevens, 17) 75 Ryan Watt, 18) 01 Steve Bull, 19) 6 Dusty Heistand, 20) 55 Steve Craig, 21) 4 Jeff Halligan, 22) 49 Trevor Kobylarz, 23) 99 Scott Zipp, 24) 25 Chris Zrinski, 25) 28 Greg Fitzpatrick, DNS 26) 84 Jimmy Cammock, DNQ 91 Donnie Trent
UPCOMING EVENTS
Saturday, June 19, 2010
Bridgeport Speedway (1/4 mile)
Friday, July 02, 2010
Central Pennsylvania Speedway
Sunday, July 04, 2010
Georgetown Speedway
Saturday, July 10, 2010
Williams Grove Speedway
Saturday, July 10, 2010
May 8th Makeup
PAST RESULTS
Sunday, March 28, 2010
Big Diamond Raceway
RAIN
Sunday, April 11, 2010
Susquehanna Speedway Park
Billy Pauch Jr
Candy Bowl Makeup
Steve Buckwalter
Friday, April 30, 2010
Williams Grove Speedway
Steve Buckwalter
Sunday, May 02, 2010
Big Diamond Raceway
RAIN
March 28th Makeup
RAIN
Saturday, May 08, 2010
Williams Grove Speedway
RAIN
Saturday, May 15, 2010
Grandview Speedway
Billy Pauch Jr
Friday, May 28, 2010
Penn Can Speedway
Steve Buckwalter
Tuesday, June 01, 2010
Grandview Speedway
Steve Buckwalter
Wednesday, June 02, 2010
Lincoln Speedway
Eric Heydenreich
Sunday, June 13, 2010
Susquehanna Speedway
Steve Buckwalter
UNOFFICIAL POINT STANDINGS
POS
CAR #
DRIVER
TOTAL POINTS
1
0
STEVE
BUCKWALTER
829
2
11
ERIC
HEYDENREICH
708
3
12
DREW
HEISTAND
703
4
34
RYAN
SMITH
632
5
44
FRANK
POLIMEDA
627
6
52
TIM
BUCKWALTER
597
7
83
BRUCE
BUCKWALTER JR
584
8
6
DUSTY
HEISTAND
568
9
9
STEVE
LENIG
564
10
51
PJ
GARGIULO
550
11
46
BRETT
ARNDT
546
12
77
ALEX
BRIGHT
544
13
78
NICK
WEAN
535
14
49
TREVOR
KOBYLARZ
495
15
54
BILLY
PAUCH JR.
491
16
2
TRACY
READINGER
486
16
75
RYAN
WATT
486
18
26
STEPHANIE
STEVENS
460
19
16
DAVE
SHIRK
446
20
94
BRAD
COX
387
21
19
STEVEN
DREVICKI
362
22
84
JIMMY
…