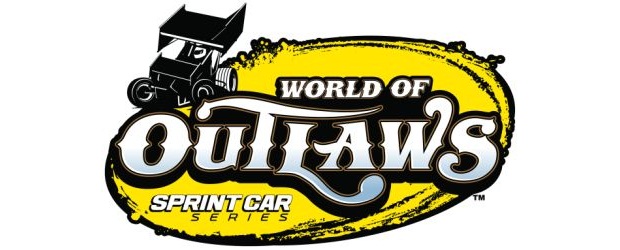 By Tony Veneziano
Brandon, SD-June 30, 2010- Some tracks just suit certain drivers and the way they drive and for Craig Dollansky, Huset's Speedway in South Dakota is definitely one of those places. The high-banked bullring takes power, aggressiveness and finesse to get around, and Dollansky has exhibited all three of those traits over the years at the track and has had a great deal of success there. He went undefeated at Huset's in 2008 and looks to extend his win streak to three at the high-banked 3/8-mile as the World of Outlaws return to the track located in Brandon, South Dakota on Thursday, July 1.
Dollansky has a total of six career wins at Huset's Speedway dating back to 1995. He was victorious in his very first start at the track and has been fast ever since. In his career with the World of Outlaws at Huset's, the veteran has eight Top-10 finishes in 12 starts with five of those being Top-Five performances.
"Huset's has always been one of my favorite tracks and they always prepare the track very well," shared Dollansky. "It's definitely one of the more exciting race tracks that we go to as far a driver is concerned. You can do some slicing and dicing and race the top and the bottom. It's a track I really enjoy racing at."
The event at Huset's on Thursday, July 1 will be the World of Outlaws first at the track since 2008, as both scheduled races last year were rained out. It will mark the first time the series will visit Huset's with the new tires from Goodyear, as well as with double file restarts, which were implemented at the beginning of the 2010 campaign and have provided some exciting racing and allowed driver to come from the back of the back.
"Everyone is in the same boat there since we didn't race there last year and that was unfortunate, because there are a lot of great race fans up there that we enjoy going up and seeing as well," said the veteran driver. "It's a race track that they work hard at and to lose two shows was unfortunate, but hopefully we can get this one in."
Dollansky has one victory this season, with that coming at Lone Star Speedway in Texas back in March. He is currently ninth in the World of Outlaws championship standings aboard the Big Game Treestands Maxim on the strength of 15 Top-10 finishes with seven of those being Top-Five runs. He is just 72 points out of the sixth spot as the battle from sixth through ninth rages on. Dollansky is one of 12 drivers that have won an A-Feature event this season, while 21 different drivers have led laps in feature events, with 13 drivers setting fast time in qualifying and the same number winning dashes to earn a pole position in a main event.
"The competition level has always been tough out here," he said. "There are a lot of strong teams out here again this year. It's World of Outlaws racing. We're continuing to work with our program here and we've made some strides here and some changes that I think will be beneficial for us. I'm looking forward to the next month and the "Month of Money" coming up here."
Dollansky, who is in his first year driving for the Big Game Motorsports Team, continues to adjust to the new tires this year as well as the double file restarts and some of the other changes that greeted competitors this season. He and his team led by crew chief Mike Woodring along with crew member Lester Groves have been working very hard all season and that has paid off over the last couple of weeks, as they have been very fast, scoring Top-Five finishes in three of the last five races for the World of Outlaws and Top-10 runs in four of the last five.
"It's been a challenge, that's for sure," note the native of Elk River, Minnesota of all the changes in 2010. "Like I said, we've sorted some things out and figured out some things that we had been struggling with as the year has worn on. It's always a work in progress as things continue to change, but we have a good race team here with the Big Game Treestands car. My crew is working hard and we have a lot of racing left and to have some of this stuff sorted out now is good."
Dollansky has raced his way into the dash 16 times this season and has gone on to pick up Top-10 finishes in 14 of the A-Feature events that followed. He has been among the Top-10 in time trials on 13 times, with seven of those being among the Top-Five, which has earned him bonus points in the series standings. With the way the dash in lined up and inverted in 2010, qualifying plays a very important role when challenging for win.
"You definitely have to be able to qualify," he explained. "For us, we ran into some issues in that department. It's a long season and qualifying definitely puts you in a good position for the evening and we'll keep on working on that as well."
On Thursday, July 1 at Huset's Speedway, tickets for adults will be $35, with tickets for juniors (ages 8-14) just $5. Tickets will be available at the track box office in advance and on race day. For more information on tickets visit www.husets-speedway.com or call the track at 605-582-3536.
The World of Outlaws Sprint Car Series is brought to fans across the country by many important sponsors and partners, including: Armor All (Official Car Care Products), Chizmark & Larson Insurance , Goodyear Tires (Official Tire), SuperClean (Official Cleaner-Degreaser), VP Racing (Official Racing Fuel); in addition to contingency sponsors, Jake's Custom Golf Carts, KSE Race Products, Penske Shocks , R2C Performance, Racing Electronics, S&S Volvo; Engine Builder's Challenge participants Don Ott Racing Engines, Kistler Engines, Shaver Specialties and Speedway Engines; and Chassis Builder's Challenge participants J&J Auto Racing, Maxim Racing and XXX Race Company.