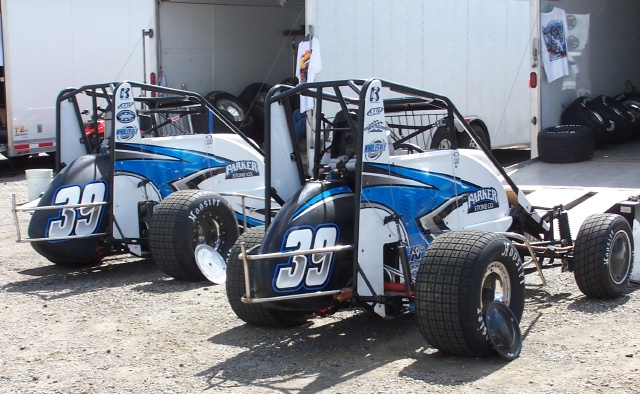 By Bryan Gapinski
Belleville, Kan., July 7—Defending Champion Bryan Clauson, heads a list of early confirmed participants for the 33rd annual Speedway Motors Belleville Midget Nationals on Aug. 6-7 at the Belleville High Banks. Entry Blanks are now available for download at the tracks website: www. highbanks.org.
Several new changes are in place for one of midget racing's most prestigious events including a change in race format and sanctioning organization. The event will be officiated by the National Championship Racing Association (NCRA) and The Belleville High Banks Race Committee.
As in previous year's Saturday's winner will collect $12,500, with $1,000 to start the 40-lap championship feature. A minimum of $900 is guaranteed to participants if they run both Friday and Saturday's "B" Feature.
Last year Clauson won the Friday Night feature and then withstood the challenges of '08 Nationals Champion Brad Sweet to take the top prize driving the Corey Tucker owned Spike/Ford-Esslinger No. 39.
General Admission tickets for all events are sold first-come first-served on race day at the ticket gate. Reserved Seating tickets is available for the Speedway Motors Belleville Midget Nationals. General admission available only if the event is not sold out, and available only on the day of the race at the track ticket office (bottom 3 rows only).
For tickets, contact: Jensik Insurance, 1309 18th St., Belleville, KS 66935, Phone: 785-527-2713, Fax: 785-527-2125. Office Hours: Monday through Friday, 9 a.m. to 4 p.m. (CST), Located at the north side of the Square in downtown Belleville.