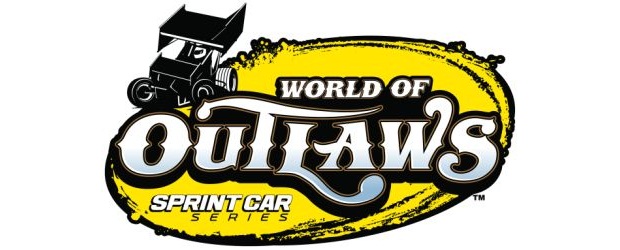 From Tony Veneziano
Concord, NC-July 12, 2010-
World of Outlaws- 2: Mother Nature- 0: Both events in Wisconsin over the weekend had rain delay the start of racing action, though clear skies and great racing prevailed after the rain left. On Saturday night at Beaver Dam Raceway, one of the largest crowds in track history saw Joey Saldana win over his teammate Paul McMahan. On Sunday at Cedar Lake Speedway, a big crowd saw a lightning fast surface provide some breathtaking speeds on the high-banked 3/8-mile where Craig Dollansky was victorious over Sammy Swindell.
"I'm happy we were able to get the race in," said Lucas Wolfe on Saturday night at Beaver Dam after finishing fourth. "They did a great job with all the rain to get it in. The feature was pretty good given all the circumstances. The fans saw a good show."
Leading qualifier: Paul McMahan continued to be the strongest qualifier this season with the World of Outlaws, setting fast time for the series leading seventh time on Sunday night at Cedar Lake Speedway. The veteran has been quickest on a wide variety of tracks ranging from the high-banked 1/4-mile at River Cities Speedway to the high-banked half-mile at the famed Eldora Speedway. He has been fastest at six different tracks and has been among the Top-Five in qualifying on 16 occasions to earn 56 bonus points in the series standing to lead all drivers. The next closest driver is McMahan's teammate Joey Saldana, who has earned 52 bonus points in time trials.
Another strong run at Beaver Dam: Brian Ellenberger picked up the KSE Racing Products Hard Charger Award on Saturday night at Beaver Dam Raceway coming all the way from the 24 th starting spot to finish eighth. For the reigning Kevin Gobrecht Rookie of the Year it was his second eighth-place finish this season and his second straight Top-10 at Beaver Dam. He finished ninth last year in his debut at the high-banked 1/3-mile bullring.
"I don't know what it is about that track," said Ellenberger. "I enjoyed running out there last year and was really looking forward to getting to go back. I was glad we were able to get the race in. I know it was a little late, but it was a good race and we had a good run."
Running up front: Lucas Wolfe turned in another very solid performance at Beaver Dam Raceway on Saturday night as he continues his strong start to the 2010 season. He was quickest in time trials for the fourth time this year, which has him tied for second most quick time honors this season. He followed that up with a third-place run in the dash and was fourth in the main event. The 2008 Kevin Gobrecht Rookie of the Year is currently seventh in points on the strength of 21 Top-10 finishes with 12 of those being Top-Fives, which are both career highs.
"We were able to really be good all night," shared Wolfe after the race at Beaver Dam. "We were able to set fast time and make it through the heat and drew four for the dash. This is where we want to be running on a consistent basis and hopefully we can stay up there."
Some family bonding: Craig Dollansky had a number of family members in attendance on Sunday night at Cedar Lake Speedway to see him win. Making the win even more special was the fact that it was the first for him since his son Luke joined his crew. Dollansky has won twice this season and recently moved into the eighth spot in the series standings.
"I have my son Luke out here helping on the crew and I really enjoy having him out here," said the elder Dollansky after winning at Cedar Lake Speedway. "He is learning a lot and working very hard along with the rest of the crew. I am very proud of them and glad we were able to pick up a win."
Giving credit where credit is due : Joey Saldana, the current World of Outlaws point leader, is looking forward to the busy stretch of races that encompasses the month of July. While he would race every day if he could, he is quick to point out the grind that the World of Outlaws schedule has on each and every crew member in the pit area, especially in the heat of the summer with all the travel that accompanies the normal day-to-day maintenance on the race cars. The second generation driver applauds the dedication that crew members on the road have from each and every team.
"I enjoy it," said Saldana when asked about the busy time of the season. "I love it. My job is to be a race car driver and that's how I get paid. It's hard on these crews, not only my crew, but all of these crews. There are 16 teams out here full-time that put the same amount of effort in as everybody. When its 100 degrees out with the humidity and the driving and the racing, it's hard on these guys and they definitely don't get the credit they deserve. Every guy out here that puts a tool in their hand and works on these cars deserves a lot of credit for what goes on out here."
Hard charging Steve Kinser earned the KSE Racing Products Hard Charger Award last Thursday night at LaSalle Speedway after coming from the 15th starting spot to finish third. It marked the third time in four races that he garnered the honor which goes to the driver that passes the most cars in the feature event from their original starting position. The 20-time series champion used a number of double file restarts to gain spots during his march to the front. He is currently second in points and leads the series with 33 Top-10 finishes.
"Anytime you are in the back it definitely gives you a chance when you get double filed back up," shared Kinser after the race at LaSalle. "I lost ground on the first two or three and gained ground on the next two or three. It's sort of back and forth and you never know what's going to happen."
Hard luck award: Brian Ellenberger received the $100 Chizmark & Larson Insurance Hard Luck Award on July 8 at LaSalle Speedway. The reigning Kevin Gobrecht Rookie of the Year Award winner was caught up in a second lap incident ending his night in his first visit to LaSalle Speedway. Mike Larson from Chizmark & Larson Insurance was in attendance and presented the cash bonus for the Hard Luck Award.
Photo gallery The Media Gallery section of www.worldofOutlaws.com continues to be updated after each event. Visit http://www.worldofoutlaws.com/sprint/MediaGallery.aspx to see Photo Galleries from all 2010 World of Outlaws events. Photo Galleries from the Jim Boyd Memorial at Beaver Dam Raceway and the event at Cedar Lake Speedway will be posted soon.
Keep up with all the action: The number of "Followers" keeping up with the World of Outlaws via Twitter online and through text messages on cell phones continues to grow and recently surpassed the 4,300 "Follower" mark. Updates are provided throughout race nights beginning with hot laps and continuing all the way through the final checkered flag of the night. To sign-up visit: http://twitter.com/worldofoutlaws and receive live race updates, anywhere, anytime.
On sale now: Tickets for a number of premier World of Outlaws events are currently on-sale, including the Don Martin Memorial Silver Cup Twin 30's at Lernerville Speedway on July 20, and the Ironman 55 at I-55 Raceway on August 6-7. Also on sale now are tickets for the World of Outlaws stop at Rolling Wheels Raceway Park in New York on October 9 and the World Finals at The Dirt Track at Charlotte, November 4-6. For tickets visit www.WorldofOutlaws.com/tickets.
The World of Outlaws Sprint Car Series is brought to fans across the country by many important sponsors and partners, including: Armor All (Official Car Care Products), Chizmark & Larson Insurance , Goodyear Tires (Official Tire), SuperClean (Official Cleaner-Degreaser), VP Racing (Official Racing Fuel); in addition to contingency sponsors, Jake's Custom Golf Carts, KSE Race Products, Penske Shocks , R2C Performance, Racing Electronics, S&S Volvo; Engine Builder's Challenge participants Don Ott Racing Engines, Kistler Engines, Shaver Specialties and Speedway Engines; and Chassis Builder's Challenge participants J&J Auto Racing, Maxim Racing and XXX Race Company.