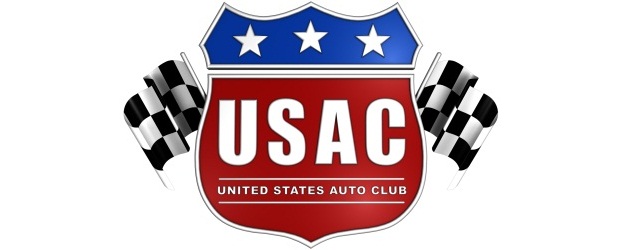 By Dick Jordan
Tony Hunt of Lincoln, Calif. and Jimmy Wysong of South Jordan, Utah will square off for supremacy when the USAC AMSOIL Western Sprint cars and the USAC Young Automotive Rocky Mountain Sprint cars collide Saturday night at the Rocky Mountain Raceways in Salt Lake City, Utah.
Hunt owns a 73-point lead over Luis Ramos III in the new Western standings after his victory in last Saturday night's race at Stockton, Calif. Wysong is just 11 points head of former two-time Rocky Mountain champ Jim Waters entering this Saturday's race.
Hunt wheeled his Metal Works/Red Line Oil Beast/Schwenke Chevy to a record 29th series victory Saturday night at Stockton 99 Speedway. Hunt passed Scott Pierovich on lap 15 and led the rest of the way to win the 40-lapper over Pierovich, Tim Skoglund, Ramos and JoJo Helberg. Hunt was also the fastest qualifier.
Hunt is seeking a sixth USAC driving title to go along with his three Western Sprint crowns, 1992 Russell Pro title and 2002 Western Regional Sprint championship. A sixth title would put him in select company, with only five drivers holding more USAC career titles.
It has also been announced that the USAC AMSOIL Western Sprint Cars will race at Madera (Calif.) Speedway August 7.
USAC AMSOIL WESTERN SPRINT CAR POINT STANDINGS
1-Tony Hunt-407, 2-Luis Ramos III-334, 3-JoJo Helberg-281, 4-Shanua Hogg-275, 5-Scott Pierovich-233, 6-Audra Sasselli-226, 7-Tanner Swanson-175, 8-Marvin Mitchell-173, 9-Kody Swanson-129, 10-Gordon Rodgers-125.
USAC YOUNG AUTOMOTIVE ROCKY MOUNTAIN SPRINT CAR POINT STANDINGS
1-Jimmy Wysong-291, 2-Jim Waters-280, 3-Luis Ramos III-240, 4-Mel Andrus-217, 5-Eric Barlow-204, 6-Paul Marconi-176, 7-Ray Bergener-163, 8-Chancey Filler-156, 9-Tony Hunt-143, 10-Ryan Burdett-130.