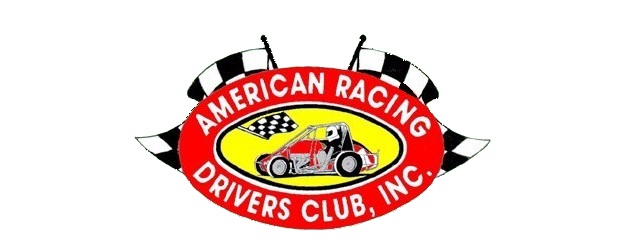 By Steve Williams
The original ARDC Midgets schedule had no racing for the week before Labor Day but thanks to Mother Nature, the nations oldest traveling racing club will have two races in a four day span.
On Tuesday August 31 the Wingless midgets will be in action at New Egypt Speedway as part of the Summer Sizzler 40 that was rained out last week, then on Friday September 3rd ARDC will head west to Clinton County Raceway to complete a race that was shortened by curfew, plus compete in a complete program.
The ARDC date at New Egypt is one of the most highly anticipated dates on the schedule, especially by the New Jersey and Philadelphia area drivers. After spending late nights on the road, the chance to perform in front of the local fans while getting to spend the night at home has the Jersey Gang energized.
Looking to improve, last years finish by one spot will be "Slick" Nick Wean from Phillipsburg, NJ. Weans, Jim's Auto Body sponsored #78, will have plenty of competition from fellow P-burg resident Stephanie Stevens in her Power Mist Fuels #26. Frenchtown, NJ resident, Billy Pauch Jr. will be on hand to try to add to the two wins he scored earlier in the season. Pauch, who has been absent from ARDC completion for a few months will be back behind the wheel of the Burkes Trucking #54.
Forked River, NJ will be represented by Chris Zrinski. Zrinski will be after his first win of the season behind the controls of the Lou Zrinski, Penske Shocks sponsored #25. Also looking for his first win of the season is defending ARDC champion Frank Polimeda. Polimeda who moved from Fort Lee to Robesonia, PA during the off season will wheel his NResearch #44.
Rolling east across the bridge from Philly will PJ Gargiulo and Steve Craig. Gargiulo's #51 is sponsored by Sperrs Fuel Oil and Church Auto Parts while Craig's' bright yellow #55 gets support from Craig Bulk Carriers.
On Friday night Clinton County Raceway will host two features. The first will be the restart of the feature that was stopped at seven laps, due to curfew restrictions, when ARDC was last at the Lock Haven, PA area oval. The Midgets will then have a complete second show.
Restarting on the point will be last years co-rookie of the year, Dusty Heistand. Heistands' Don-Cin Transport #6 will feel some heat from the York Excavating #12 driven by his brother Drew, who starts third. Starting second, in the middle of the Heistand sandwich is Steve Lenig. Lenig, who spends Friday nights racing Micros with his sons at Clinton County will be driving the Nyes Body Shop #9.
Racing at New Egypt starts at 7:30pm while Clinton County gets underway at 7:00.
CLINTON COUNTY RACEWAY RESTART LINEUP (7 LAPS COMPLETED) 1) 6 Dusty Heistand, 2) 9 Steve Lenig, 3) 12 Drew Heistand, 4) 34 Ryan Smith, 5) 25 Chris Zrinski, 6) 19 Steve Drevicki, 7) 78 Nick Wean, 8) 20 Carey Becker, 9) 83 Bruce Buckwalter Jr. 10) 55 Steve Craig, 11) 91 Donnie Trent, 12) 46 Brett Arndt, 13) 44 Frank Polimeda, 14) 57 John Heydenreich, 15) 4 Jeff Furlong, 16) 51 PJ Gargiulo, 17) 10 Jacob Wilson, 18) 31 Joe Butera, 19) 99 Scott Zipp, 20) 0 Steve Buckwalter, Out of Race 21) 01 Steve Bull, 22) 52 Tim Buckwalter, 23) 11 Eric Heydenreich, 24) 16 Dave Shirk, 25) 2 Tracy Readinger, 26) 77 Alex Bright
PAST RESULTS
Sunday, March 28, 2010
Big Diamond Raceway
RAIN
Sunday, April 11, 2010
Susquehanna Speedway Park
Billy Pauch Jr
Candy Bowl Makeup
Steve Buckwalter
Friday, April 30, 2010
Williams Grove Speedway
Steve Buckwalter
Sunday, May 02, 2010
Big Diamond Raceway
RAIN
March 28th Makeup
RAIN
Saturday, May 08, 2010
Williams Grove Speedway
RAIN
Saturday, May 15, 2010
Grandview Speedway
Billy Pauch Jr
Friday, May 28, 2010
Penn Can Speedway
Steve Buckwalter
Tuesday, June 01, 2010
Grandview Speedway TOTH w/ USAC
Steve Buckwalter
Wednesday, June 02, 2010
Lincoln Speedway w/USAC
Eric Heydenreich
Sunday, June 13, 2010
Susquehanna Speedway
Steve Buckwalter
Saturday, June 19, 2010
Bridgeport Speedway (1/4 mile)
Ryan Smith
Friday, July 02, 2010
Central Pennsylvania Speedway
Steve Buckwalter
Sunday, July 04, 2010
Georgetown Speedway
POSTPONED
Saturday, July 10, 2010
Williams Grove Speedway
Bruce Buckwalter Jr.
Saturday, July 10, 2010
May 8th Makeup
Ryan Smith
Friday, July 16, 2010
Accord Speedway
RAIN
Friday, July 30, 2010
Clinton County Speedway
Completion TBA
Saturday, July 31, 2010
Mercer Raceway
Steve Buckwalter
Friday, August 06, 2010
Dixieland Speedway
Steve Buckwalter
Friday August 13, 2010
Accord Speedway
Tim Buckwalter
UPCOMING EVENTS
Tuesday, August 31, 2010
New Egypt Speedway
Friday, September 3, 2010
Clinton County Raceway
Saturday, September 11, 2010
Bridgeport Speedway (1/4 mile)
UNOFFICIAL POINT STANDING
POS
CAR #
DRIVER
PTS
1
0
Steve
Buckwalter
1599
2
12
Drew
Heistand
1537
3
34
Ryan
Smith
1515
4
11
Eric
Heydenreich
1364
5
46
Brett
Arndt
1207
6
83
Bruce
Buckwalter
1198
7
44
Frank
Polimeda
1173
8
77
Alex
Bright
1170
9
52
Tim
Buckwalter
1092
10
78
Nick
Wean
1033
11
51
PJ
Gargiulo
1029
12
9
Steve
Lenig
1010
13
19
Steve
Drevicki
994
14
6
Dusty
Heistand
924
15
16
Dave
Shirk
862
16
49
Trevor
Koblarz
834
17
25
Chris
Zrinski
765
18
2
Tracy
Reading
749
19
91