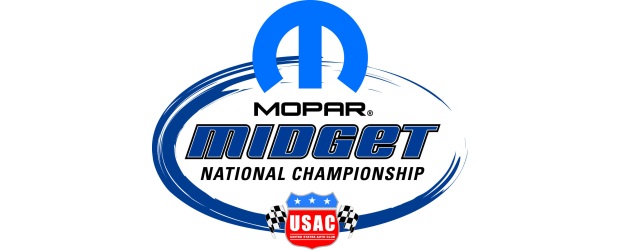 By Dick Jordan
The battle for USAC's 2010 Mopar National Midget Championship will resume September 18 at the "JEGS Crown Midget Supernationals" at the Columbus (Ohio) Motor Speedway. Bryan Clauson currently leads Brad Kuhn by 55 points but Tracy Hines is closing on the leaders, now just nine behind Kuhn.
Hines, of New Castle, Ind., who needs the Midget title to become USAC's sixth "Triple Crown Champion," piloted the Parker Machinery Spike/Toyota to victory in Saturday night's "Pepsi Firemen's Nationals" at Angell Park Speedway in Sun Prairie, Wisc. He led the final three laps to beat Jerry Coons Jr., Brad Loyet, Davey Ray and Dave Darland.
Kuhn led the first 47 laps but a late-race penalty relegated him to an eighth-place finish. The victory was Hines' third in the classic. He also won in 2001 and 2002. USAC Mopar National Midget point leader Bryan Clauson was the fastest qualifier but finished 11th in the 50-lap feature.
USAC MOPAR NATIONAL MIDGET SERIES POINT STANDINGS
1-Bryan Clauson-1,136, 2-Brad Kuhn-1,081, 3-Tracy Hines-1,072, 4-Jerry Coons Jr.-1,037, 5-Darren Hagen-995, 6-Dave Darland-991, 7-Brad Sweet-860, 8-Henry Clarke-679, 9-Zach Daum-638, 10-Brad Loyet-638.