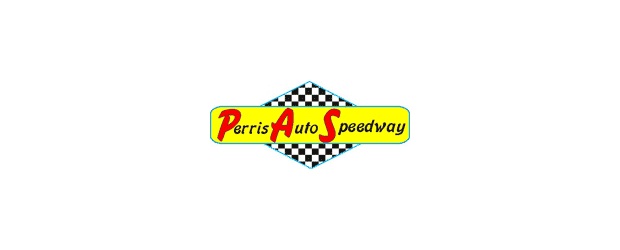 From Scott Daloisio
(OCTOBER 5, 2010, PERRIS, CA)  Perris Auto Speedway promoter Don Kazarian has announced that beginning with this year's 15th Annual Budweiser Oval Nationals on November 4th, 5th and 6th, there will be a "Jesse Hockett Hard Charger Award" for the driver who passes the most cars in the A main event.  Hockett, a star racer from Warsaw, Missouri, lost his life while working on his hauler in May.
"Jesse Hockett was a real racer," Perris promoter Don Kazarian said on Tuesday morning.  "He was a throwback to the old days in that he would race everywhere and he would drive everything."
On November 1st, 2008, Hockett, at the age of 25, scored one of the biggest victories of his career when he won the 13th Annual Budweiser Oval Nationals at The PAS. "Jesse's win in the 2008 Oval Nationals was one of the most incredible and memorable races in the history of Perris Auto Speedway," the longtime promoter said.  "He started 19th in the main event and passed many of the best drivers in the business.  He took the lead with less than three laps to go and went on to win.  This award honors Jesse and his great performance on that special night."
When contacted by phone last Friday, Hockett's father, Jack, was pleased with the award.  "The family appreciates this and all of the other awards and honors for him," he said from Missouri.  "We miss him and his fans miss him, too.  This will be a nice way to remember."
On November 6th after the main event, Hockett's good friend Sean Buckley from Jackslash.com will present the award.  "Jesse was a good and close friend," Buckley," said from Indiana. "I am honored and pumped to get to present the award.  Jesse was a great guy and he had a lot of friends.  Naming the Hard Charger Award after Jesse is definitely appropriate.  He was always a hard charger and the night he won the Oval Nationals, he came from deep in the field.  This award is going to mean a lot to whoever wins it."
In addition to his win in the 2008 Oval Nationals, Hockett, who was nicknamed "The Rocket," had several major wins in his career.  Included in those other victories are:
2009 King of 360 Florida Speedweek Champion
2009 Won last ever race at Manzanita Speedway (Phoenix, AZ)
2009 USAC Ultimate Challenge Winner (Oskaloosa, IA)
2008 Western World 360 Champion (Phoenix, AZ)
2007 Tour N' Topless Champion
2006 Bandit Sprint Car Champion
2006 & 2007 Roger McCluskey Champion (Tucson, AZ)
2006 Western Australia Championship (Perth, Western Australia)
2005 Lake Ozark ASCS Nationals (St. Charles, MO)
2004 Non Wing World Championship Finale (Kansas City, KS)
1999 Winged Outlaw Four Cylinder Champion
1998 Won feature at Pleasanton, Kansas in his third ever race
2-time Ron Shuman Classic Champion
The Budweiser Oval Nationals is America's premiere and toughest traditional Sprint Car race.  All drivers have to race all three nights as they seek the prestigious title of Budweiser Oval Nationals champion and the $12,500.00 first place paycheck that goes with it. It is a full points paying event for both the Amsoil USAC/CRA and USAC National Sprint Cars.  The final two days of the three-day racing fest will also include the California Lightning Sprint Cars.
Advance tickets for the 15th Annual Budweiser Oval Nationals are on sale now.  You can order by phone at: 1-800-595-4849 or online at perrisautospeedway.com ortix.com
You can keep up with all of the latest news from Perris Auto Speedway on Twitter at:http://twitter.com/perrisautospdwy.
For more information call The PAS at: (951) 940-0134.
Perris Auto Speedway is located on the Lake Perris Fairgrounds (home of October's Southern California Fair), approximately one hour east of Los Angeles and one hour North of San Diego. To get to the track, take the 215 freeway, exit on the Ramona Expressway and go three miles east to the fairgrounds.
Video and DVD productions of all racing events at Perris Auto Speedway are available from Jeff Kristensen's Raceway Video. For more information on these productions you can call: (818) 618-9764 or visit the web site at: racewayvideo.com.
racesatthepas@aol.com is the only authorized Internet address to issue official media news released from The Perris Auto Speedway or Oval Entertainment
2010 15th BUDWEISER OVAL NATIONALS ENTRY LIST
OK – Kenny Perkins – Victorville, CA
007 – Wes Gutierrez – San Martin, CA
2 – Austin Williams – Yorba Linda, CA
3 – Rip Williams – Yorba Linda, CA
4 – Tony Jones – Orange, CA
5 – Justin Grant – West Liberty, IN
7 – Blake Miller – Yorba Linda, CA
8 – Jim Richardson – Graeagle, CA
20 – Levi Jones – Brownsburg, IN
21K – Cory Kruseman – Ventura, CA
37 – Matt Mitchell – Yorba Linda, CA
38 – Shane Hmiel – Pleasant Garden, NC
44 – Cody Williams – Yorba Linda, CA
51 – Rusty Carlile – Bakersfield, CA
53 – Jon Stanbrough – Jamestown, IN
59 – David Cardey – Riverside, CA
71 – Damion Gardner – Pittsboro, IN
76 – JJ Hughes – Columbus, IN
92 – Greg Bragg – Visalia, CA
BUDWEISER OVAL NATIONALS CHAMPIONS
1996 – Jimmy Sills
1997 – Rip Williams
1998 – Rodney Argo
1999 – Rickie Gaunt
2000 – Tony Jones
2001 – Bud Kaeding
2002 – Bud Kaeding
2003 – Cory Kruseman
2004 – Cory Kruseman
2005 – Dave Darland
2006 – Dave Darland
2007 – Bud Kaeding
2008 – Jesse Hockett
2009 – Damion Gardner