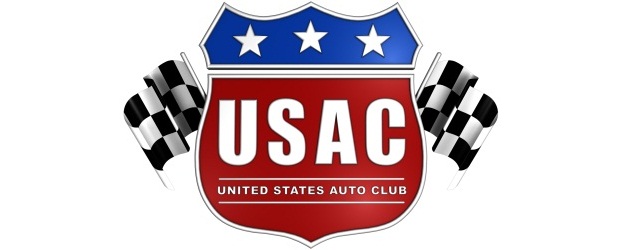 From Dick Jordan
Champions of USAC's 2010 Western racing series will be honored along with special award recipients at the USAC "Night of Champions" Western Awards Banquet January 22 in Buena Park, Calif.
The Knott's Berry Farm Resort Hotel, located at 7675 Crescent Avenue in Buena Park, serves as the host facility for the celebration of USAC's 2010 Western season. The affair begins with a cocktail reception at 6 pm and dinner begins at 7, with the awards ceremony to follow.
Champions of various racing series, rookies of the year and other noted recipients will be honored.
Tickets for the Western Awards Banquet are available at $55.00 per person from Jeanie Hunt at (916) 863-7223 and must be purchased by January 15, 2011. No tickets will be available at the door. RSVP's should be directed to USAC, 7900 Winding Way, Fair Oaks, Calif. 95628.
Cocktail attire is requested for this special evening.
Room rates at the hotel are $89.00 if reserved by January 3. The hotel phone number is (714) 995-1111 and mention United States Auto Club when making reservations. The hotel has a $3 charge for parking.
Special arrangements have been made for discounted tickets to the Knott's Berry Farm theme park. Please include $30.00 per person ticket price with your dinner reservation.
Champions of USAC's Western Racing Series in 2010 included Mike Spencer of Temecula, Calif. (AMSOIL CRA Sprints), Tony Hunt of Lincoln, Calif. (AMSOIL Western Sprints), Alex Schutte of Redding, Calif. (Mopar Western Midgets), Nick Carlson of Norwalk, Calif. (Western Ford Focus), Jarid Blondel of Orange, Calif. (Western Focus Young Guns), Jimmy Wysong of South Jordan, Utah (Rocky Mountain Sprints), Craig Stidham of Fresno, Calif. (West Coast 360 Sprints) and Michael Daniels of Magna, Utah (Utah Ford Focus). Other championships went to Carlson (Dirt Ford Focus), Cody Gerhardt of Madera, Calif. (Pavement, North and South Ford Focus), Casey Martinez of Riverside, Calif. (Dirt Young Guns), Brandon White of Eureka, Calif. (Pavement and North Young Guns) and Austin Farley of Brighton, Colo. (South Young Guns).