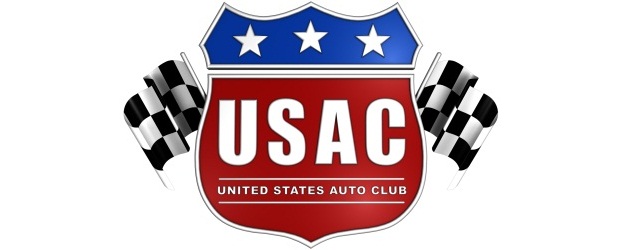 From Dick Jordan
USAC's 2011 Silver Crown Championship Series will encompass 10 events, five on dirt and five on pavement, with one brand-new venue and one track returning to the series after a six-year hiatus.
The new venue is North Wilkesboro (N.C.) Speedway, the 5/8-mile paved oval which hosted NASCAR events from 1949 through 1996. A 100-lap race is on tap on July 23.
The Milwaukee Mile returns to the series on June 17-18, with the USAC Silver Crown cars and USAC's Mopar National Midgets, plus the Mopar .25 Midgets, sharing the weekend schedule with IndyCar in an event sure to be a destination for Midwestern race fans. Wayne Reutimann won the last USAC Silver Crown race at Milwaukee in 2005.
Traditional dates include the "Sumar Classic" at the Terre Haute (Ind.) Action Track April 23, the
Hoosier Hundred" at the Indiana State Fairgrounds in Indianapolis May 27, the "J.D. Byrider 100" at O'Reilly Raceway Park at Indianapolis July 28, the "Tony Bettenhausen 100" at the Illinois State Fairgrounds in Springfield August 20, the "Ted Horn 100" at the DuQuoin (Ill.) State Fairgrounds September and the "4-Crown Nationals" at the Eldora Speedway in Rossburg, Ohio September 24.
Iowa Speedway welcomes the Silver Crown Cars and USAC's Mopar Midgets back on June 24 and the second annual "Rollie Beale 150" finale is on tap at Toledo (Ohio) Speedway in concert with ARCA October 15.
2011 USAC SILVER CROWN CHAMPIONSHIP SCHEDULE
April 23 – Terre Haute, IN, Terre Haute Action Track
May 27 – Indianapolis, IN, Indiana State Fairgrounds
June 17-18 – Milwaukee, WI, Milwaukee Mile
June 24 – Newton, IA, Iowa Speedway
July 23 – North Wilkesboro, NC, North Wilkesboro Speedway
July 28 – Indianapolis, IN, O'Reilly Raceway Park at Indianapolis
August 20 – Springfield, IL, Illinois State Fairgrounds
September 4 – DuQuoin, IL, DuQuoin State Fairgrounds
September 24 – Rossburg, OH, Eldora Speedway
October 15 – Toledo, OH, Toledo Speedway