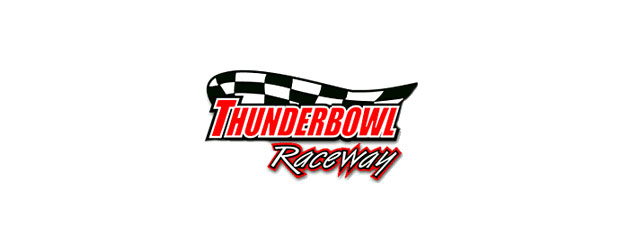 From Gary Thomas
Tulare, CA – December 22, 2010…The Groppetti Automotive Thunderbowl Raceway is proud to announce that a deal has been reached to continue the track's partnership with Visalia, California based Groppetti Automotive for a second consecutive season.
The Tulare County Fairgrounds oval signed with Groppetti Automotive to become a series sponsor at the track in February of this year and everyone involved is excited to continue the relationship in 2011.
"To have a marketing partner like Groppetti Automotive has been really great for the track and we're thrilled that they are coming back next year," said Thunderbowl Raceway's Don Sharp. "We definitely want to thank owner Don Groppetti and we're looking forward to an exciting season again."
Located in Visalia, California Groppetti Automotive has sales, service, and parts for Nissan, Honda, Hyundai, Ford, GMC, Buick, Toyota, Scion, as well as Kawasaki, Vespa Motorcycles and Scooters.
Groppetti Automotive has assisted customers from Hanford, Tulare, Porterville, Bakersfield, Fresno, Selma, Farmersville, Exeter, and Visalia for nearly 20 years. Groppetti's family of dealerships have been assembled to provide its customers with the highest level of service possible and are your "one stop" automotive provider for Sales, Service and Parts.
For more information on Groppetti Automotive please visit http://www.groppettiauto.com/
The 2011 season at the Groppetti Automotive Thunderbowl Raceway will kick off on Wednesday night February 9 with the inaugural appearance of the Lucas Oil ASCS National Sprint Cars. The night of competition will also mark the season opener for the tour, where Eunice, Louisiana's Jason Johnson will begin his title defense against a strong field of expected entrants.
All 2011 tickets for the Thunderbowl, including the season opening Lucas Oil ASCS National Sprint Car Series event are also in and can be ordered by calling (559) 688-0909
For information on the season-opening event stay tuned to http://www.thunderbowlraceway.com and http://www.ascsracing.com