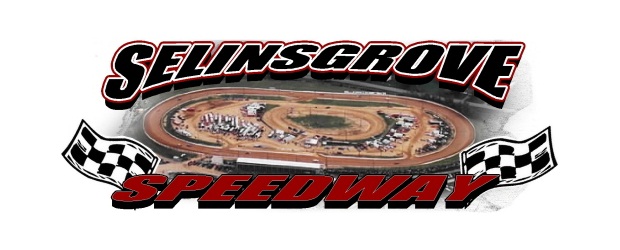 By Steve Inch
SELINSGROVE, Pa. – Selinsgrove Speedway will present the 10th Annual Pro
Stock 20 at 7 p.m. this Saturday, April 30. The 20-lap championship race
will pay $1,000 to win and $100 to start. Joining the pro stocks will be
the 358 sprint cars, late models, and roadrunners. Track gates will open at
5 p.m.
Entering this weekend's race, four pro stock events have produced three
different winners. Defending champion AJ Hoffman of Richfield won the
season opener for pro stocks on March 13 and leads the Salem RV
Center/Byers Built Engines standings by 40 points over two-time winner this
season Jason Smith of Williamsport. Nate Kerstetter of Liverpool won last
week's main event to become the third different winner.
Smith is the defending and 2008 winner of the Pro Stock 20. Other past
winners include Hoffman (2009), Gary Beward of Thompsontown (2007, 2006,
2004), Troy Miller of Tower City (2005), Kyle Bachman of Selinsgrove
(2003), and Gerald Kratzer of Selinsgrove (2002).
Time trials and a B-main will be the qualifying format for the pro stock
division's biggest race of the season.
In the A&A Auto Stores 358 sprint cars, two-time winner Blane Heimbach of
Selinsgrove leads the standings by 110 points over TJ Stutts of Liverpool
after three events. Last year at this point in the season, Stutts was the
point leader and now trails a close second to Heimbach entering this
weekend's racing action. Jason Shultz of Carlisle became the division's
second different of the season in last Saturday's main event.
Jim Yoder of Selinsgrove leads defending champion Jeff Rine of Danville by
70 points in the late model division after two events. Rine and Tony Adams
of Sunbury, who scored his first win last Saturday since the 2009 season,
have split the late model feature wins to date.
In the Collier Paving & Construction roadrunner division, two-time winner
Bob Bussey of Northumberland leads the standings by 140 points over Jeff
Swanger. The Roadrunner 20, which was rained out on April 16, has been
rescheduled for Saturday, June 11.
After five cancellations due to inclement weather this season, Selinsgrove
Raceway Park will attempt to swing back into action at 7 p.m. this Friday,
April 29, with a program of go kart and micro sprint car racing. Brandon
Edgar of Lehighton won the season opener for the micro sprint cars on April
15 and leads the Selinsgrove Ford standings.
For race results and status, please visit selinsgrovespeedway.com or call
(570) 374-2999.