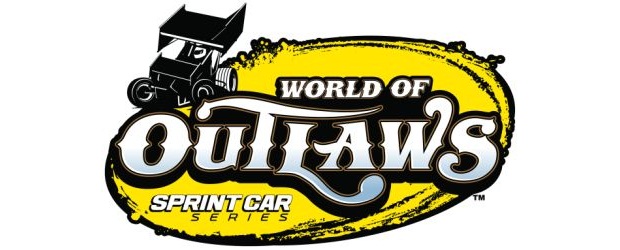 From Kyle Ludders
MECHANICSBURG, Pa. – May 14, 2011 – Usually the Pennsylvania Posse is the biggest nemesis for the World of Outlaws Sprint Car Series when it invades Williams Grove Speedway, unfortunately on Saturday night it was rain that proved to be the toughest obstacle, bringing an early end to the weekend and forcing track and series officials to reschedule the inaugural Morgan Cup Challenge to July 22.
When mist persisted through hot laps, the half-mile speedway became extremely slick. With no end to the wet weather in sight, it was decided to cancel the rest of the racing program.
"Williams Grove Speedway tried everything we could to get in tonight's slate of racing events but we simply couldn't contend with what Mother Nature dealt us," said Justin Loh, manager of Williams Grove Speedway. "We look forward to the rest of our racing season and having the Outlaws back later on in the year to race for this beautiful Morgan Cup."
Daryn Pittman, a native of Owasso, Okla., driving for Pennsylvania car owner Mike Heffner, won Friday's opening night of the two-day event by holding off hard-charging Brian Leppo and Jason Sides.
In the World of Outlaws Sprint Car Series championship standings, Joey Saldana maintains a 37-point advantage over 20-time champion Steve Kinser. Four-time champion Donny Schatz is third position with Jason Sides and Jason Meyers rounding out the Top 5.
The Outlaws now head Friday, May 20, to Attica (Ohio) Raceway Park and Saturday, May 21, to I-96 Speedway in Lake Odessa, Mich.
NEWS & NOTES
RAIN DELAYS – Saturday night's event was the sixth race of the season lost to weather issues, including the event scheduled for May 30 at Delta Bowl Speedway in Tunica, Miss., that was cancelled due to Mississippi River-related flooding. In addition, the race at Salina (Okla.) Highbanks Speedway was delayed more than a week by rain.
POSSE DOMINATION – The last time a touring member of the World of Outlaws Sprint Car Series won a World of Outlaws Sprint Car Series race at Williams Grove Speedway was on July 19, 2008. Since then, there have been 11 World of Outlaws races at Williams Grove. Greg Hodnett has won five times and six other drivers have won once, including Daryn Pittman, Chad Layton, Fred Rahmer, Lance Dewease, Sammy Swindell and Cody Darrah, who now drives for Kasey Kahne Racing on the WoO circuit.
BLOGGING – Click here for blog entries from the World of Outlaws Sprint Car Series tour.
PODCAST – Click here for the latest Outlaws Unleashed podcast. Fans can also download the podcast from the iTunes Store by searching for Outlaws Unleashed.
WINNERS – There have been 15 World of Outlaws Sprint Car Series A-Feature events in 2011. The winners include: Steve Kinser – 4 (Volusia Speedway Park on Feb. 11 and 12, Pike County Raceway on Feb. 25, the Dirt Track at Las Vegas on March 4); Joey Saldana – 3 (Las Vegas Motor Speedway on March 3, Thunderbowl Raceway on March 19, Eldora Speedway on May 6); Sammy Swindell – 3 (Royal Purple Raceway on Feb. 26, Merced Speedway on April 1, Tri-State Speedway on April 30); Craig Dollansky – 2 (Silver Dollar Speedway on March 12, Salina Highbanks Speedway on May 3); Jason Sides – 2 (Volusia Speedway Park on Feb. 13, Calistoga Speedway on April 2); Daryn Pittman – 1 (Williams Grove Speedway on May 13).
NEW ONLINE HOME – Make sure to check out the all-new WorldofOutlaws.com for the latest news and results, plus exclusive driver interviews, video and pictures. Also listen to every event live at DIRTVision.com .
World of Outlaws Sprint Car Series Championship Standings, through May 14, 2011
| | | | | | | | |
| --- | --- | --- | --- | --- | --- | --- | --- |
| Pos. | Driver | Total | Diff | W | T 5 | T10 | QT |
| 1. | Joey Saldana | 2113 | | 3 | 10 | 12 | 3 |
| 2. | Steve Kinser | 2076 | -37 | 4 | 7 | 13 | 1 |
| 3. | Donny Schatz | 2047 | -66 | 0 | 8 | 10 | 1 |
| 4. | Jason Sides | 2009 | -104 | 2 | 7 | 11 | 1 |
| 5. | Jason Meyers | 2006 | -107 | 0 | 4 | 11 | 1 |
| 6. | Sammy Swindell | 1993 | -120 | 3 | 8 | 9 | 2 |
| 7. | Craig Dollansky | 1974 | -139 | 2 | 6 | 9 | 1 |
| 8. | Paul McMahan | 1944 | -169 | 0 | 4 | 8 | 3 |
| 9. | Cody Darrah | 1927 | -186 | 0 | 4 | 8 | 0 |
| 10. | Lucas Wolfe | 1850 | -263 | 0 | 0 | 6 | 0 |
| 11. | Kraig Kinser | 1836 | -277 | 0 | 2 | 6 | 0 |
| | Chad Kemenah | 1836 | -277 | 0 | 1 | 4 | 1 |
| 13. | Bill Rose | 1658 | -455 | 0 | 0 | 1 | 0 |
| 14. | Ben Gregg | 1490 | -623 | 0 | 0 | 0 | 0 |
| 15. | Lance Dewease | 982 | -1131 | 0 | 0 | 2 | 0 |
| 17. | Sam Hafertepe Jr. | 884 | -1229 | 0 | 1 | 4 | 0 |
| 18. | Jac Haudenschild | 842 | -1271 | 0 | 1 | 2 | 0 |
| 19. | Terry McCarl | 804 | -1309 | 0 | 0 | 1 | 0 |
| 20. | Daryn Pittman | 780 | -1333 | 1 | 2 | 3 | 0 |