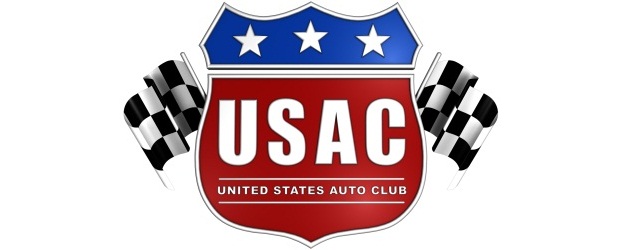 By Dick Jordan
Luis Ramos III and Ryan Burdett sit atop their respective USAC Sprint car standings after Monday night's race at Rocky Mountain Raceways in Salt Lake City, Utah won by Mike Murgoitio.
Ramos, of Clovis, Calif. leads the USAC AMSOIL Western Sprints to a June 11 race at Madera (Calif.) Speedway, while Murgoitio, of Meridian, Idaho, leads the USAC Young Automotive Rocky Mountain Sprints back to Salt Lake City on June 11.
Murgoitio led the final 27 laps to win Monday night's 50-lap USAC AMSOIL Western/Young Automotive Rocky Mountain Sprint Car series feature at Rocky Mountain Raceways. Murgoitio passed Ramos on lap 24 and led to the checkered flag. Tim Skoglund finished second ahead of Ramos, Johnny Gerisler and Audra Sasselli.
USAC WESTERN SPRINT CAR POINT STANDINGS
1-Luis Ramos III-178; 2-Audra Sasselli-174; 3-Cody Gerhardt-154; 4-Tim Skoglund-145; 5-Tony Hunt-143; 6-Scott Pierovich-119; 7-Geoff Ensign-105; 8-Brian McClish-97; 9-Jerry Kobza-87; 10-Gordon Rodgers-82.
USAC YOUNG AUTOMOTIVE ROCKY MOUNTAIN SPRINT CAR POINT STANDINGS
1-Ryan Burdett-197; 2-Jim Waters-178; 3-Mel Andrus-173; 4-Johnny Geisler-166; 5-Paul Marconi-163; 6-Eric Barlow-163; 7-Mike Murgoitio-138; 8-Ray Bergener-129; 9-Tim Skoglund-66; 10-Luis Ramos III-64.