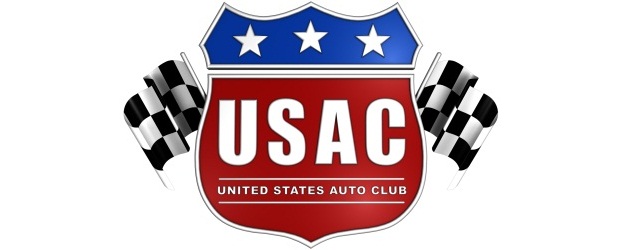 From Dick Jordan
Indianapolis, May 26, 2011 — Race fans can help the United States Auto Club (USAC), Indiana University Purdue University Indianapolis (IUPUI) and Gleaners Food Bank fight hunger by donating canned food at the June 1 Elite 8 Midget Races. Fans donating a can of food will get into the races for only $5. The donations will be used by Gleaners Food Bank of Indiana in their efforts to aid struggling Hoosier families.
The opening event of the Elite 8 Midget Series, scheduled for May 25, fell victim to the severe weather that has plagued the central states area for two weeks, as severe storms and heavy rain rolled over the Bryant Heating & Cooling Indianapolis Speedrome race track just as the first competition was about to begin. All ticket holders from the May 25 event will be admitted free on June 1.
Motorsports at IUPUI and the United States Auto Club have teamed up to present the Elite 8 Midget Series. The events feature the USAC Mopar D1 Midget Series, the Ford Focus Midget Series and the Focus Young Guns Midget Series. Events will be held at the Bryant Heating and Cooling Systems
Indianapolis Speedrome throughout the summer.
Fans will be able to walk the pit area and meet the drivers and view the cars from 4:30-5:30 pm. Practice begins at 6:00 and racing at 7:00. The Bryant Heating and Cooling Systems Indianapolis Speedrome is located at 802 South Kitley Avenue on Indianapolis' east side.
The 2011 season marks the first partnership between USAC and IUPUI. USAC has been the primary sanctioning body for open wheel race cars competing in the US since 1956, while IUPUI has the unique distinction of offering the only four-year bachelor's degree in Motorsports Engineering in the country. The partnership offers unique opportunities for students to see the inner workings of an important motorsports series.
On a yearly basis, over 160,000 food-insecure Hoosiers depend on food and other critical grocery products provided by Gleaners Food Bank of Indiana to hunger relief agencies throughout 21 counties in central and southeastern Indiana. Gleaners was founded in 1980 and is a member of Feeding America the nation's food bank network. Since then, the food bank has distributed over 280 million pounds of food and critical grocery products to nearly 400 hunger relief agencies serving needy Hoosiers. In Gleaners' 21-county service area, more than 287,000 people live in poverty—and 103,000 of them are children. To learn more, log onto www.gleaners.org.