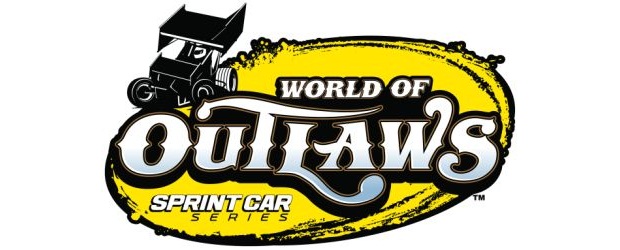 By Katie Boyer
CONCORD, N.C. – June 2, 2011 – The World of Outlaws Sprint Car Series invades the Belleville High Banks on Friday night and Lakeside Speedway on Saturday night. Fans can hear John Gibson call the action exclusively at DIRTVision.com.
It will be the first time the Outlaws have competed in Belleville, Kan., since 1981, when Doug Wolfgang stole the show. Given the incredible speeds the World of Outlaws having been reaching this year, especially Paul McMahan, it will be exciting to catch the action and listen to hear if anybody can break Terry McCarl's track record of 14.321 seconds at the half-mile oval.
On Saturday, Steve Kinser will be trying to win at Lakeside in Kansas City for the second consecutive season. With the championship race tightening up, each event is critical if he is going to earn his 21st World of Outlaws crown.
On Friday, the action begins at 6:30 p.m. Central and on Saturday the broadcast begins at 7 p.m. Central. It's free to register and listen.
The next DIRTVision video Cybercast will be the World of Outlaws Sprint Car Series Mediacom Shootout June 10-11 from Knoxville Raceway. Other upcoming Cybercasts include the opening two nights of the World of Outlaws Model Series Firecracker 100 June 23-24, the World of Outlaws Sprint Car Series Don Martin Memorial Silver Cup on July 19 and the Commonwealth Clash on Sept. 24. For the full Cybercast schedule, click the 2011 Cybercast Schedule at DIRTVision.com.
Fans can follow DIRTVision on Twitter by clicking http://twitter.com/dirtvision.
For technical questions about DIRTVision, please e-mail DIRTVision@dirtcar.com.
DIRTVision.com is brought to fans around the world by several important sponsors and partners, including ButlerBuilt Professional Seat Systems and Aggressive Hydraulics.