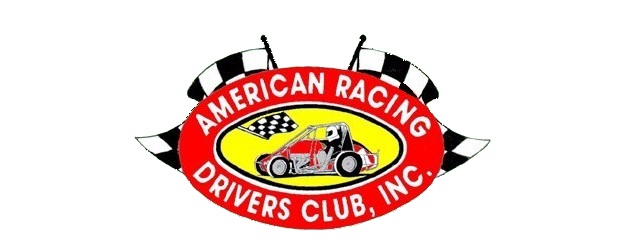 By teve Williams
The ARDC Midgets suffered their first rainout of the season Saturday night at the Port Royal Speedway. The race was to be the final night of the USAC Wingless Sprint Car Eastern Storm Tour.
ARDC now looks forward to a two race weekend this coming Saturday and Sunday evenings.
Saturday, the Midgets will return to the Bridgeport, NJ Speedway where they will compete on the inner ¼ oval, while the Bridgeport Modifieds and Performance Cuts Outlaw Stocks race on the larger track, on Law Enforcement Night.
In ARDC's last visit, second year driver, Alex Bright of Collegeville picked up his first ARDC feature win. Bright will be back looking for 2 in a row in his Lightcap Electric, Todd Hemler Contracting 77.
On Sunday evening ARDC will be part the second "King of the Hill" race of the season at Susquehanna Speedway Park, along with the popular Central PA 358 Sprint Cars and EMMR Vintage Car exhibition.
When the Midgets were last at Susquehanna, the winner was Steve Buckwalter. Buckwalter was also the winner of the most recent race but look for a couple of local boys to contend for victory lane. The Heistand brothers that drive for the potent Don-Cin Transport team have been some of the fastest cars on the track in recent races. Dusty of Manheim and Drew of Wrightsville will be wheeling cars number 6 and 12 respectively.
Another strong contender for victory at both tracks is Steve Drevicki from Reading, PA. In just his second season in Midgets, Drevicki picked up his first Midget win in his DeGre Engineering 19 at Penn Can Speedway.
Both beautiful and bad fast is the BDB Construction 83 wheeled by Bruce Buckwalter Jr. Bruce picked up an early season win at Williams Grove and will be shooting for number two on the year. Also looking for win number two is the Big Diamond winner, Ryan Smith. Smith, from Kunkletown, PA will be wheeling the Valley Stove and Fireplace 33.
Action at both speedways gets underway at 7:00pm.
Please refer to: www.bpspeedway.com and http://www.sspracing.net/ for further information.
UPCOMING EVENTS
Sunday, April 10
Susquehanna Speedway Park
Steve Buckwalter
Friday, April 29
Williams Grove Speedway
Steve Buckwalter
Saturday, May 07
Port Royal Speedway
Bruce Buckwalter Jr
Saturday, May 21
Bridgeport Speedway (1/4 Mile)
Alex Bright
Friday, May 27
Penn Can Speedway
Steve Drevicki
Monday, May 30
Big Diamond Speedway
Ryan Smith
Tuesday, May 31
Grandview Speedway (w/USAC Sprints)
Steve Buckwalter
Saturday, June 04
Port Royal Speedway (w/USAC Sprints)
RAIN
Saturday, June 11
Bridgeport Speedway (1/4 Mile)
Sunday, June 12
Susquehanna Speedway Park
Saturday, July 09
Pittsburgh PA Motor Speedway (PPMS)
Friday, July 22
Big Diamond Speedway
Friday, July 29
Clinton County (Full show & Makeup Feature)
Saturday, July 30
Mercer Raceway Park
Friday, August 05
Southern Swing – Dixieland Speedway
Saturday, August 06
Southern Swing – County Line Raceway
Saturday, August 13
Winchester Speedway
Tuesday, August 16
New Egypt Speedway
Saturday, August 20
Port Royal Speedway
Saturday, September 03
Bridgeport Speedway (1/4 Mile)
Friday, September 16
Williams Grove Speedway
Saturday, October 15
Grandview Speedway (ToTH)
Saturday, October 29
Susquehanna Speedway Park
Sunday, October 30
Susquehanna Speedway Park (rain date)
FOR OFFICIAL POINT STANDINGS SEE WWW.ARDCMIDGETS.COM