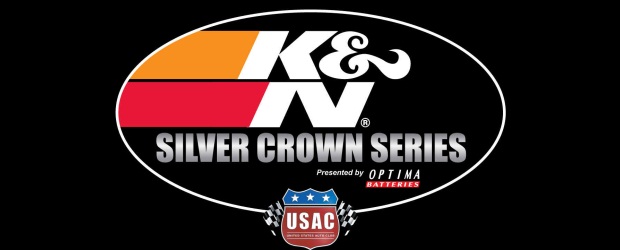 By Dick Jordan
This Saturday's return of the TRAXXAS USAC Silver Crown Championship Cars to the Milwaukee Mile will mark the 2011 pavement debut of the series as defending champion Levi Jones leads the series back to the famed oval at the Wisconsin State Fair Park.
Interest will not only focus on the early battle for the series point lead but also on the series return of Indianapolis 500 veteran and Silver Crown veteran Jimmy Kite of Stockbridge, Ga., who will try to earn his first Silver Crown start in six years!
Kite is slated to drive a car for car owner Eddie Sachs, Jr., whose father won the pole at Indianapolis in 1961 and nearly won that year's "500" before finishing third behind eventual winner A.J. Foyt.
Kite captured the imagination of the racing world with his sensational victory in the 1997 "Copper World Classic" at Phoenix International Raceway, then backed it up with a second-place finish three months later at what is now known as Lucas Oil Raceway in Indianapolis. His last Silver Crown appearance came at the Indianapolis oval late in 2005.
Kite, who has more than 30 career INDYCAR starts, including Indianapolis 500 starts which produced 11th and 13th-place finishes in 1998 and 2003, is no stranger to the Milwaukee Mile. He finished 14th in his only INDYCAR start there in 2005 and started USAC Silver Crown races at Milwaukee in 2004 and 2005.
"I've been gone too long," admits Jimmy. I'm really looking forward to getting back into a Silver Crown car and proving I'm not really retired at the age of 35! I love these cars and there's so much history there and with the Milwaukee Mile. It's a fun track and a race I surely don't want to miss. It's hard to relate racing an Indy car there with a Silver Crown car. They are entirely different. The Silver Crown cars dart around a lot and keep you a lot busier during the race. I've always been comfortable in the Silver Crown cars and I'm really excited about this weekend. I want to thank Eddie for giving me this opportunity."
Saturday's race will be the seventh for the USAC Silver Crown cars at the Milwaukee Mile since the series debuted in 1971. George Snider was the 1988 winner, Eric Gordon won in 1990 and Mike Bliss took the 1993 race. More recently, Jay Drake (2004), Dave Steele (2005) and Wayne Reutimann Jr. (2006) have been the winners.
Saturday's race is part of a huge weekend at Milwaukee, which includes the IZOD INDYCAR "Milwaukee 225," the TRAXXAS USAC Silver Crown Series and USAC's Mopar .25 Midgets, as well as Firstone Indy Lights and USF2000 and Star Mazda racing.
USAC TRAXXAS SILVER CROWN POINT STANDINGS
1-Levi Jones-63; 2-Jerry Coons Jr.-60; 3-Tracy Hines-54; 4-Bud Kaeding-51; 5-Brian Tyler-48; 6-Derek Hagar-45; 7-John Heydenreich-42; 8-Tanner Swanson-39; 9-Todd Kane-36; 10-Dave Darland-33.