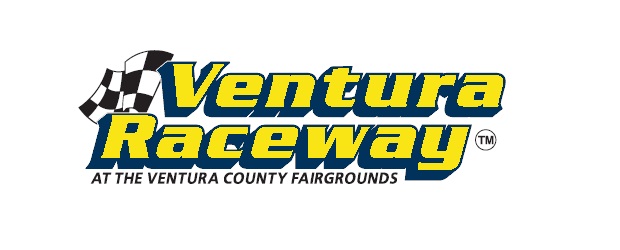 By Lance Jennings
VENTURA, CA – JUNE 15, 2011… This Saturday, June 18th, the traditional VRA 360 Sprint Cars will return to action at Jim Naylor's Ventura Raceway. Joining the showcase will be the IMCA Modifieds, Dwarf Cars, Sport Compacts, Mod Lites, Mod Lite Juniors, Junior Midgets, and Mini Dwarfs. The front gates will open at 3:00pm with racing at "The Best Little Dirt Track In America" to begin at 5:30pm.
Ventura's Greg Taylor leads the battle for the championship with a 230 point advantage over the competition. Piloting the #7 Clark Engineering Construction / Westco International Consulting Inc. special, Taylor earned the Hard Charger Award and finished second to Troy Rutherford on June 4th. To date, the former track champion has one feature win, five heat race victories, eight top-10 finishes, and sixty-three feature laps led to his credit. Taylor will be looking to extend his lead with a 30-lap win on Saturday.
Sitting second in the point chase is Steve Conrad of Quartz Hill. On June 4th, the veteran driver scored a tenth place finish in the #56 Roy Miller Freightlines / SC Grafix special. Conrad has one feature win on the season along with one heat race victory, three hard charger awards, eight top-10 finishes, and led eighteen laps of main event competition. The USAC TQ Midget graduate will be one of the favorites to claim the Ventura win.
Camarillo's Josh Ford is third in the point standings. Driving the #73 King Racing Products / A&A Precision Machining entry, Ford finished fourteenth at the last race. The defending All Coast Construction 360 Challenge Champion has three heat race wins, one hard charger award, and eight top-10 finishes in 2011. Josh will have his sights set on the Ventura's victory circle on Saturday.
Don Gansen of Rialto is fourth in the points. Piloting the 71K Sander Engineering / Lucas Oil machine, Gansen raced to eighth after starting sixteenth. The California Lightning Sprint Car graduate won the feature on May 7th with two heat race victories, six top-10 finishes, and thirty-three feature laps led on the season. Don would like to add the June 18th Ventura feature to his resume.
Camarillo's Brent Camarillo is fifth in the point standings. Driving the #51 Agromin Soil / Waste Management special, Camarillo scored an eighteenth place finish after leading the first seventeen laps on June 4th. The young driver has one heat race victory, one semi-main win, one hard charger award, and five top-10 finishes to his credit. Brent will be in the mix for a Saturday night victory.
Among the other top contenders expected to be in action are Ojai's Derek Buckley, Camarillo's Brian Camarillo, Markus Niemela of Santa Barbara, Norwalk's Brandon Thomson, Santa Clarita's Clark Templeman III, Newbury Park's Jimmy Crawford, and many more.
Ventura Raceway is located on the Ventura County Fairgrounds at 10 West Harbor Blvd. in Ventura, California. Adult tickets are $14, Senior, Military, and Student tickets (ID Required) are $11. During the month of May, fans 18 and under (with proper ID) are admitted for FREE. In addition, parking for this Saturday's event is $2. For more event information, please visit www.venturaraceway.com or call (805) 985-5433.
To catch all of the action of the VRA Sprint Car Series and Ventura Raceway, Mike Truex's Loudpedal Productions has DVD videos available for purchase. For more information, call (805) 407-7229 or visit www.loudpedalvideo.com. In addition, Ventura Raceway offers a live feed of every event at www.venturaraceway.com/live.html. The live feed is scheduled to begin at 5:00pm PST.
——————————————————–
VRA SPRINT CAR POINT STANDINGS:
1. Greg Taylor 2145; 2. Steve Conrad 1915; 3. Josh Ford 1825; 4. Don Gansen 1750; 5. Brent Camarillo 1590; 6. Derek Buckley 1580; 7. Brian Camarillo 1485; 8. Markus Niemela 1415; 9. Cory Kruseman 1335; 10. Kyle Smith 1185; 11. Dakota Kershaw 1080; 12. Austin DeBlauw 1075; 13. Tom Harper 1025; 14. Brandon Thomson 1005; –. Guy Woodward 1005; –. Jimmy Crawford 1005; 17. John Nock 955; 18. Brody Roa 925; 19. Clark Templeman III 920; 20. Steve Hix 755.
NEXT VRA SPRINT CAR RACE:
June 18th – Ventura Raceway – Ventura, California