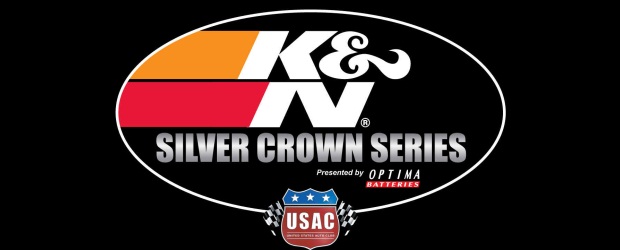 From Jimmy Kite Motorsports
MILWAUKEE, June 16, 2010 – Veteran IndyCar driver Jimmy Kite (Indianapolis, IN) will return to the United States Auto Club (USAC) Traxxas Silver Crown Championship this weekend driving a car owned by Eddie Sachs, Jr. at the "Milwaukee Mile". Sachs – son of legendary IndyCar driver/owner Eddie Sachs – has entered the five-time Indianapolis 500 starter as driver of the No. 25 ULine Beast-Chevrolet for the June 18, 100-lap race on the one-mile, paved oval at the Wisconsin State Fairgrounds. The No. 25 is significant to both Kite and Sachs. To Sachs, 25 was used by his father at Indianapolis and, to Kite, as a reminder of his racing hero Tim Richmond. Saturday's 7:30pm (CDT) race, held in conjunction with the IZOD IndyCar Series, is Kite's first Silver Crown race since 2005.
Jimmy Kite Headshot
Jimmy Kite Returns to Silver Crown at Milwaukee.
Image from Jimmy Kite Motorsports.
Kite's name rose to prominence in the IndyCar Series in 1997 and then, in later years, in the NASCAR Camping World Truck Series. However, it was the USAC Silver Crown Series that truly launched the Missouri-native's career. Driving a last-minute ride for a team he had never driven with, Kite fought his way through the field of the '97 Copper World Classic at Phoenix International Raceway. Running second entering the last lap, Kite setup and passed open-wheel legend Chuck Gurney on the final turn of the 100-mile feature event to take the unexpected victory; all while sitting atop the M-Z Section of the Phoenix-area phonebook. Shortly after he had signed to race an IndyCar in the fledgling IndyCar Series where, like in USAC, the longtime Georgia resident became a fan favorite for his approachable personality and easy-going, upbeat attitude.
A "throwback" to earlier days when drivers raced as often as they could, the 1997 USAC Silver Crown "Rookie of the Year" remained a regular on the short-track scene even while racing Indy cars and in NASCAR. Despite racing a season in cars similar to the current Silver Crown car in the short-lived "Big Car Series" in 2006, this weekend marks Kite's first foray back into USAC in six years. In a season which saw him make history in three major championships – IndyCar, NASCAR and USAC – Kite made three starts for Westcon Racing in the pavement portion of the '05 Silver Crown Championship. He finished a season-high seventh in the Copper World Classic, eighth at Lucas Oil Raceway Park (Indianapolis) and a 13th here at Milwaukee.
The skills and experience garnered in Silver Crown served Kite well throughout a career that started at the age of eight in Quarter-Midgets. He has earned six championships and the 1998 Indy 500 "Fastest Rookie in the Field" captured the "Most Positions Earned" award for the 2003 Indy 500. In 2005, Kite made history as the first driver to run a NASCAR-sanctioned event (Camper World Truck Series) and an IndyCar Series race on the same weekend at the same track (Texas); he then repeated the feat at Kansas. Kite doubled-up on the Milwaukee Mile the same year driving the Silver Crown car and the Hemelgarn Racing- Ethanol Indy car on one weekend.
The Silver Crown race at Milwaukee follows Kite's debut in a Dodge Viper ACR-X as a guest driver in the Dodge Viper Cup June 11-12 at New Jersey Motorsports Park. The one-make series marked only the second road course start in Kite's career and his first driving the V10-powerd Viper. He took the Pennzoil Ultra-Lux Performance Group Dodge to a sixth-place finish in Sunday's event and earned $3,000 for Breast Cancer Awareness.
Quotes
Jimmy Kite
About returning to the Silver Crown Series: "I love these Silver Crown cars so much! I'm really looking forward to running one again. I've had great history in these cars and they are the reason I have been able to accomplish the things I have in racing. Silver Crown will always have a special place in my heart."
About racing at Milwaukee: "It's the Milwaukee Mile! Just the history alone makes it such a fun event to race. You then add in that it's a really fun race track and it's hard to imagine a better place to make my return to Silver Crown. I'm really looking forward to this weekend!"
About racing for Eddie Sachs, Jr.: "Eddie is such a great guy and I'm so thankful he believed in me enough to put me in his race car! We've been looking for a way to go racing together for a long time. When ULine came onboard to race near their headquarters in Milwaukee, it all came together. I'm excited about this chance to drive for a great racing family and in front of all of ULine's employees and guests; hopefully we all do it proud! I'm looking forward to seeing what we have this weekend and building on it for down the road. Hopefully there are a lot more races for Eddie and I!"
About racing the No.25: "Eddie had family history with car number 25 and that's why he chose the number. I've always wanted to run it since my hero Tim Richmond ran that number. Funny a number could mean so much to both of us for different reasons. I'm excited about carry the number for both Eddie Sachs and for Tim Richmond."
Jimmy Kite can be found on FaceBook at Jimmy Kite
Find us on Facebook
For more on the Milwaukee 225 weekend, please visit: www.MilwaukeeMile2011.com.
To learn more about the USAC Traxxas Silver Crown Championship and follow live video, timing and scoring of the sessions please see: www.USACRracing.com/PitPass.