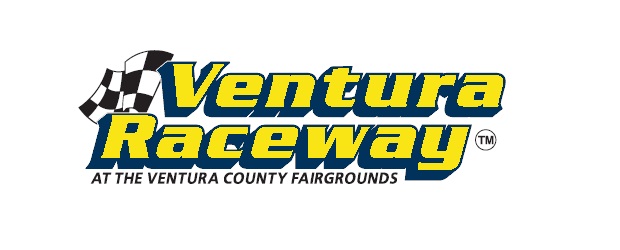 by Cliff Morgan
Brian Camarillo dominated the field of 18 starters in Saturday's 30 lap VRA Sprint Car Main Event. Starting on the outside of the front row he led all 30 laps and take the win. The race was slowed by only one yellow flag for Brian's brother Brent who stopped in turn four after a back strait get together with a couple of other cars. Point leader Greg Taylor followed Camarillo across the line in second with Josh Ford scoring a third place finish, Markus Niemela was fourth and the top five was rounded out by Derek Buckley. There were three heat races run Saturday with wins going to Derek Buckley in heat one, Brian Camarillo in heat two and Greg Taylor in heat three. After eleven races in the 2011 season, Greg Taylor leads Josh Ford by 340 points.
IMCA Modifieds were on hand with a good field of 19 cars signed in to the pits. Three heat races were run with wins going to Dave Phipps, Joey Claborn and Austin Rodarte. The 20 lap feature was a crash fest with only 7 of the 19 starters around at the end of the race to take the checkered flag. Several spins and a multi car crash on the front strait start finish line that brought out the red flag marred the race. In the end it was Danny Lauer taking the win from his 10th place starting position. He passed second place finisher Brad Prows on lap 15 and went on to his fifth win in five races here in 2011. In several races that have had several crashes, he has come to the front cleanly and fast to take wins. Following Lauer and Prows to the line were Josh Vogt, Aaron Rodarte and Dennis Eckert. Rodarte's fourth place finish keeps him 6 points ahead of Prows in the point race.
VRA Dwarf Cars raced in two divisions Saturday night. Wins in the Senior Class went to Bill Van Praag in their heat race and Keith Vondersaar in the 20 lap main. Vondersaar's win was his first VRA Main event win. He was followed across the line were Mike Neal, Van Praag, George Calvo and Dave Dotson. In Pro action, Thomas Velasquez and Brent Stevens took heat race wins. The 20 lap main event went to Ray Estrada followed by Eric Alton, Mike Lewis, Lars Wolfe and Brent Stevens. After Saturday's event, Estrada leads the Pro point race and George Calvo leads in the Seniors.
VRA Sport Compact had 10 cars in attendance. Two heat races were run with wins going to Andrew Greiman and Jess Carlucci. the 20 lap feature went to Gary Marshall followed by Carlucci, Greiman, Ryan Changus and Brent Underwood. Point leader Trevor Fitzgibbon was not present Saturday night but he maintains a 80 point lead in the season point race.
The final adult class racing was our new VRA Mod Lite Class. Visiting Arizona drivers Andy Eatwell and Bryan Miller ran one two in the 20 lap feature followed by Michael Sweeney Jr., Kevin Alverson and season point leader Jim Chapp. Eatwell made it a sweep by also taking the 7 lap heat race.
In our kid's classes wins went to Destyn Garcia in the 12 lap Supercharger main event over Nick Velasquez, Ryan Butcher and Eli Brian. In Piston competition, the heat race win went to J D Brown. Their 12 lap main event went to Garrett Eagan followed by J D Brown, Logan Rutherford, Zack Chavez and Cassiday Claborn. In Junior Midget action point leader Brennan Rogers took the heat win and then went on to take the 15 lap feature over Devin McCree, Oliver Blades, Riley Helland and Miles Hedrick.
Next week Ventura Raceway features the second round of the 2011 All Coast Challenge for VRA Sprint Cars and the second round of the Battle of the Beach for VRA versus USAC Midgets. This is a not to be missed special event. Also on the card that night will be Ford Focus Midgets, Junior Focus Midgets and Go Karts.