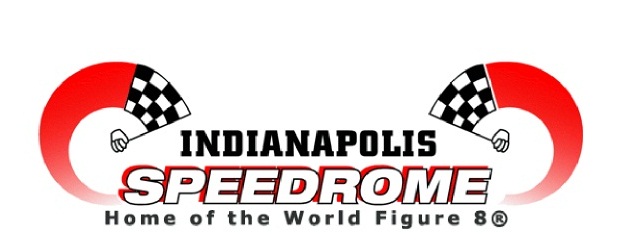 From Speedrome
Bryant Heating and Cooling Indianapolis Speedrome®
Indianapolis, Indiana
June 21, 2011
We are proud to announce the return of the USAC Mopar National Midget series to the Bryant Heating and Cooling Indianapolis Speedrome® on Friday July 29, 2011. This will be their first visit to the 70-year-old racing destination since May of 2005. The United States Auto Club has a long and storied history with the Speedrome. The famous fifth-mile has hosted more USAC events than any other track in the world. The National Midgets will have a 100-lap main event on that Friday evening. Tickets for that heralded night are $15 for adults and $6 for kids ages 6-11 with children 5 & under free. The action gets going at 7pm.
The United States Auto Club has held races for D1 (formally Regional) Midgets, Kenyon Midgets, Ford Focus Midgets, Focus Young Guns, .25 Midgets, Modifieds, and even a single stockcar event at this remarkable facility. But sticking out like a jewel in a crown has been the 42 events ran under the USAC National Midget Series banner. It has been a treasure chest of history. And after an over six year hiatus, this primary USAC division returns! The racing roster that night will be a who's who of open wheel stars. Many National and track champions are slated for the challenge on Friday July 29th. Stay tuned for more on these drivers. Additional home track divisions will be on this blockbuster racing program,
The first Speedrome hosted USAC National event was held August 3, 1958, a 50-lapper won by Gene Hartley. The most recent feature was contested May 26, 2005 with Teddy Beach taking top honors in the 100-lap affair. There has been so many great names littered in-between. The legendary Mel Kenyon took his lone Speedrome fifth-mile National victory in a 100-lapper on May 29, 1963. Rich Vogler's 6 National wins, 2nd on the all-time list, were spread over a decade and a half from 1975 to 1989. Leading the victory category is the coast-to-coast star Sleepy Tripp. The California transplant captured 8 checkered flags including going 4-for-5 in 1980. Other National notable winner's were Jeff Nuckles, Steve Lotshaw, and Billy Wease just to name a few.
The most intense and grueling Speedrome USAC National event was the Indy Midget 500. Held once a year during the decade of the 1980's, this was the ultimate test of patience and preservation. The classic program featured nearly all the characteristics of its "older brother" across town including 33 starters in 11 rows of 3. The resemblance even included live pit stops in the track's infield giving it a uniqueness of its own on such a small track. Six of those contests fell under National point's coverage. They were won by Mack McClellan (1981), Rich Vogler (1984 and 1989), Tom Bigelow (1986), Russ Gamester (1987), and Kevin Olson (1988). Also worth mentioning, the other three stand-alone 500's were captured by Lonnie Caruthers (1982), Vogler (1983), and Bigelow (1985).
Friday July 29, 2011
USAC Mopar National Midget 100 plus, Legends, Bandoleros, Junior Faskarts, Hornets, Hornet Figure 8
USAC Pit Gates Open at 2pm
USAC Practice Begins at 3pm with Qualifications to follow
Racing Start at 7pm Advance $10 VIP Tickets on Sale June 29
For a full agenda, log on to www.speedrome.com
The Bryant Heating and Cooling Indianapolis Speedrome® has a rich and deep history over the past 70 years. Driving legends such as AJ Foyt, Mario Andretti, Darrel Waltrip, Bobby Allison, and more have tested their skills on the famous fifth-mile. It is the place of decorated champion Tony Stewart's very first USAC feature victory. The mythical Figure 8 names of Thompson, Arnold, St John, Dossey, Lee, and Tunny call this track home. The Speedrome is located at 802 South Kitley Avenue in Indianapolis, Indiana 46219 and proudly in the community and the historical district of Irvington. To view more, log on to our record-breaking web site www.speedrome.com or follow us on Facebook and Twitter. The track hotline is (317) 353-8206 or you can e-mail us at info@speedrome.com.
printerfriendly version