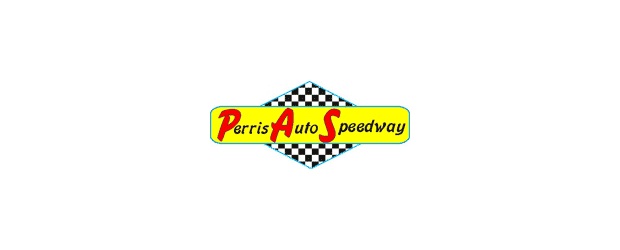 By Scott Daloisio
(Perris, CA, June 24, 2011) The biggest bang for entertainment dollars next weekend will be on Saturday, July 2nd, at Perris Auto Speedway on the Lake Perris Fairgrounds. Beginning at 3:00 PM, the popular Riverside County clay oval will play host to the City of Perris Centennial Celebration, the biggest and best fireworks show in Riverside County and exciting Sprint Car racing. All three events will come for the price of one ticket. Advance tickets are available by calling 1-800 595-4849 or online at: http://pas.tix.com/Event.asp?Event=335177
The popular racetrack, which is known as one of the finest dirt track facilities in the world, will be presenting something for everyone at the Independence Day program. Before the track's trademark racing show begins at 7:00 PM, there will midway games and giant inflatables for the kids to play on, a trackless race car train ride, a live band, dunk tank featuring some of the racing stars and an on track autograph and photo session where the fans can meet all of the drivers.
"Our Independence Day show is always our biggest show of the year," promoter Don Kazarian said. "This year, in addition to celebrating Independence Day, we are pleased to be hosting the City of Perris Centennial Celebration. They (City of Perris) are bringing in a lot of entertaining things for the fans to do. There will be fun for everyone whether they are 8 or 80. The kids are going to have a great time with all of the different games, inflateables and rides we have planned for them. Combine all of that fun with the spectacular fireworks/sky concert and Sprint Car racing and it is going to be our best Independence Day ever."
The Fireworks/Sky Concert, which is known around the west coast, has drawn "oohh's and ahhh's" from several hundred thousand fans since it began in 1996. Highlighted by sensational and unique fireworks every year, the celebration in the air is accompanied by crowd pleasing patriotic music.
In addition to all of the extra entertainment on Saturday, fans can witness the best on track action at "Southern California's Home for Major League Sprint Car Racing," with the popular Amsoil USAC/CRA Sprint Cars and the California Lightning Sprint Cars. Over the years drivers such as current NASCAR "Bad Boy" Kyle Busch, Kasey Kahne, David Gilliland, Dave Blaney, Rickie Stenhouse Jr., Jason Leffler, Josh Wise and many others have all plied their trade at Perris Auto Speedway.
To keep up with all of the latest Perris Auto Speedway news, photos, gossip and receive special offers, sign up at The PAS Facebook site at: http://www.facebook.com/pages/Perris-Auto-Speedway/113876798686480
You can also keep up with the latest news and receive special offers from The PAS Twitter site: http://twitter.com/perrisautospdwy.
Perris Auto Speedway wants to thank its corporate sponsors for the 2011 season. Aaron's, Ahern Rentals, All Coast Construction, Amsoil, Ayers Hotel and Spa, Budweiser, Champion Towing, City of Perris, Comfort Inn, Comunidad Latina, Daytona Boat & RV Storage, Frazee Paint, Hoosier Tires, JD Fields Lumber, K&N Engineering, P.I.P.E., Pepsi-Cola, Pick-A-Part Auto Salvage, Prolong Super Lubricants, Soboba Casino, Square H, Temecula Valley Pipe & Supply, Trench Shoring, US Foods, Valley Auto Salvage and Zanzabuku Sports Lounge.
For more information call The PAS at: (951) 940-0134.
Perris Auto Speedway is located on the Lake Perris Fairgrounds (home of October's Southern California Fair), approximately one hour east of Los Angeles and one hour North of San Diego. To get to the track, take the 215 freeway, exit on the Ramona Expressway and go three miles east to the fairgrounds.
Video and DVD productions of all racing events at Perris Auto Speedway are available from Jeff Kristensen's Raceway Video. For more information on these productions you can call: (818) 618-9764 or visit the web site at: http://racewayvideo.com/
mailto:racesatthepas@aol.com is the only authorized Internet address to issue official media news released from The Perris Auto Speedway or Oval Entertainment
The 2011 Perris Auto Speedway schedule is listed below.
July 2nd: City of Perris "CENTENNIAL CELEBRATION – FIRECRACKER 30 & SKY CONCERT" USAC/CRA Sprint Cars & California Lightning Sprints
July 9th: Off Weekend
July 16th: To Be Announced
July 23rd: PASSCAR Super Stocks, Street Stocks, Modifieds, Factory Stocks – PLUS A "SPECIAL EVENT"
July 30th: "KINDOLL CLASSIC" USAC/CRA Sprint Cars & California Lightning Sprints
August 6th: Off Weekend
August 13th: To Be Announced
August 20th: USAC/CRA Sprint Cars & California Lightning Sprints
August 27th: Off Weekend
September 3rd: PASSCAR Super Stocks, Street Stocks, Modifieds, Factory Stocks – PLUS A "SPECIAL EVENT"
September 10th: "Night of Destruction 4" Fig 8′ Trailer Racing, Rollover Contest, Iron Man Demo Derby
September 17th: Off Weekend
September 24th: "GLENN HOWARD MEMORIAL" USAC/CRA Sprint Cars
October 1st: PASSCAR Super Stocks, Street Stocks, Modifieds, Factory Stocks
October 8th: "So Cal Fair" USAC/CRA Sprint Cars
October 15th: Southern California Fair
October 22nd: Off Weekend
October 29th: PASSCAR "CHAMPIONS NIGHT" Super Stocks, Street Stocks, Modifieds, Factory Stocks, CDCRA Dwarf Cars and 2nd Annual Oil Twins Challenge
November 3rd: Budweiser "Oval Nationals"
November 4th: Budweiser "Oval Nationals" & California Lightning Sprints
November 5th: Budweiser "Oval Nationals" & California Lightning Sprints