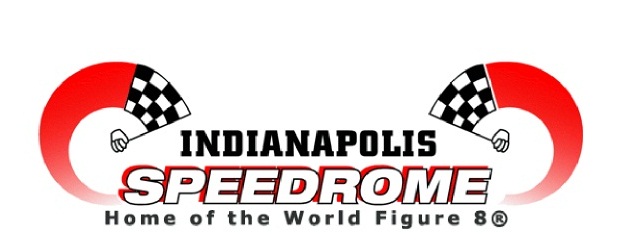 Bryant Heating and Cooling Indianapolis Speedrome®
Indianapolis, Indiana
June 28, 2011
You just never know what exciting motorsports moment or historic happening will occur when the United States Auto Club visits the Bryant Heating and Cooling Systems Indianapolis Speedrome®. The next generation of open wheel racing superstars will display their talents on the famous-fifth-mile oval. This Wednesday night June 29th is Military Night for active and retired members of the US Armed Forces. With proof of service, those honored guests will be admitted free while their family members can get in for just $5 each. This USAC/IUPUI Elite 8 Midget Racing Series will have racing for the USAC D1 Midgets, Ford Focus Midgets, and Focus Young Gun Midgets. Practice begins at 6pm with racing getting underway at 7pm.
Last Wednesday saw another addition to the USAC record books made at the Bryant Heating & Cooling Indianapolis Speedrome. Shelby Township, Michigan driver Taylor Ferns became the sanctioning bodies all-time female feature wins leader with her 40-lap USAC Mopar D1 Midget victory in the Elite 8 Series on June 22nd. Ferns led all 40 laps in her Stanton Mopar/Fatheadz Beast to beat Ali Jackson, Mario Marietta, Kyle O'Gara and Jake Blackhurst. Other main event winners on that special evening were Nick Drake in the Midwest Ford Focus Midgets and Sam McGhee in the Midwest Focus Young Guns.
So many female racer magic moments have happened at the Speedrome during USAC competition. Here are just a few. The night was July 24, 1986. That night an ESPN fan base saw lady speedster Bev Griffis become the first-ever female to win in sanctioning body history. She outdistanced podium finishers Mack McClellan and Johnny Parsons in the 50-lap main event. 2004 saw Sondi Eden take it one step further becoming the first-ever female champion when she conquered the D1 (then known as Regional) Midget series. On July 21, 2004, Stephanie Mockler became the world's first female Ford Focus Midget feature winner. She headed the pack again one year later (August 3, 2005) when her Focus victory led a historic all female podium which included Alison MacLeod and Erica Santos.
Starting on Wednesday June 29th, advanced discount tickets will go on sale for the July 29th USAC Mopar National Midget Series 100 at the Speedrome. These adult general admission tickets are just $10 each, which is a cool $5 savings off the day of show price. You can charge by phone at (317) 353-8206 or stop in the Speedrome pit office on the night of any racing event. This $10 advance ticket price is the best price in the country to see these USAC Mopar National Midget series speedsters in action. We are very excited to have them here. The Speedrome has hosted more USAC events that any other track in history.
Friday July 29, 2011
USAC Mopar National Midget 100 plus, Legends, Bandoleros, Junior Faskarts, Hornets, Hornet Figure 8
USAC Pit Gates Open at 2pm
USAC Practice Begins at 3pm with Qualifications to follow
Racing Start at 7pm
For a full agenda, log on to www.speedrome.com
The Bryant Heating and Cooling Indianapolis Speedrome® is located at 802 South Kitley Avenue in Indianapolis, Indiana 46219 and proudly in the community and the historical district of Irvington. The world famous fifth-mile asphalt short track has been featured in the New York Times as well as SPEED, Spike, and ESPN television in addition to racing publications around the country. We proudly celebrate our 70th anniversary season in 2011. Please join us for the best in short track motorsports entertainment every weekend from March through November featuring a wealth of talented racing stars. To view more, log on to our record-breaking web site www.speedrome.com or follow us on Facebook and Twitter. The track hotline is (317) 353-8206 or you can e-mail us at info@speedrome.com.
click here to read more