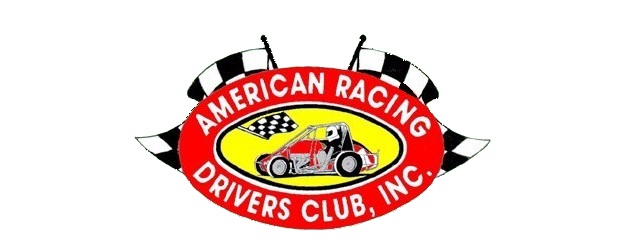 From Steve Williams
The ARDC Wingless Midgets will return to Dirt's Monster Half Mile, Pittsburgh's Pennsylvania Motor Speedway this Saturday night for The Zoomerang along with the Super Late Models, Pro Lates, E-Mods, Cadets, Hobby and Young Guns on Twin State Racing Club Nite.
When the Mighty Midgets last visited the Steel City in 1987 Hank Rogers Jr. was the winner, back when top wings where the order of the day. Since then ARDC has taken off the sheet metal which will surely provide some exciting side by side 3-wide racing.
Drew Heistand is anxious to get back behind the wheel of his DonCin Transport 12 and pickup where he left off with a win at Susquehanna Speedway Park in ARDC's last race. Heistand, from Wrightsville, PA, picked up his first win of the season by about half a wheel over Steve Drevicki with an exciting last lap, pass. Heistand currently leads the points by just 15 over "Slick" Nick Wean of Phillipsburg, NJ.
Wean, who has yet to win this season, has been the picture of consistency driving for his dad Rick, in the Wean Heating 78, In ARDC's last outing he had a strong fourth place showing at Susquehanna. Wean, who cut his teeth in the Micro's also had a fifth place finish on the half mile at Port Royal earlier in the season.
Currently sitting third in points is Bruce Buckwalter Jr. Buckwalter who is a short track specialist, really got his "Big Track" program in line and was the winner the last time ARDC raced on a half mile at the Port Royal Fairgrounds. Buckwalter's BDB Graphics, "Captain America" 83 provides the graphics for a lot of the ARDC racers which are distinct in their design and eye catching colors.
After leading the early season points, Brett Arndt suffered mechanical woes in back to back races and currently holds down the fourth position. The "Topton Tornado" will be looking forward to parking the E. Schneider and Sons 46 in the Monster Half Mile's Victory Lane. Like so many of the ARDC regulars Arndt comes from the Micro ranks and still competes regularly in the Wingless 600's.
Rounding out the top five in points is one time feature winner, Alex Bright. After the Collegeville, PA resident completely destroyed his racer at Port Royal he returned to Bridgeport Speedway with a brand spanking new shiny and clean, Lightcap Electric 77 and parked it in victory lane. Bright has spent his off weekends racing in the Mid West with a good degree of success.
Looking forward to finally getting a home game is Wampum, PA resident Joe Butera. After several years behind the wheel of a 410 Sprint Car, Butera decided last season to try his hand at Wingless Midget racing and with the majority of the ARDC schedule taking place in Eastern PA and New Jersey there have been many long trips in the hauler so a short 45 minute drive home will be a real treat.
Gates for the Zoomerang open at 5:00pm and racing gets underway at 7:00pm.
UPCOMING EVENTS
Sunday, April 10
Susquehanna Speedway Park
Steve Buckwalter
Friday, April 29
Williams Grove Speedway
Steve Buckwalter
Saturday, May 07
Port Royal Speedway
Bruce Buckwalter Jr
Saturday, May 21
Bridgeport Speedway (1/4 Mile)
Alex Bright
Friday, May 27
Penn Can Speedway
Steve Drevicki
Monday, May 30
Big Diamond Speedway
Ryan Smith
Tuesday, May 31
Grandview Speedway (w/USAC Sprints)
Steve Buckwalter
Saturday, June 04
Port Royal Speedway (w/USAC Sprints)
RAIN
Saturday, June 11
Bridgeport Speedway (1/4 Mile)
Ryan Smith
Sunday, June 12
Susquehanna Speedway Park
Drew Heistand
Saturday, July 09
Pittsburgh PA Motor Speedway (PPMS)
Friday, July 22
Big Diamond Speedway
Friday, July 29
Clinton County (Full show & Makeup Feature)
Saturday, July 30
Mercer Raceway Park
Friday, August 05
Southern Swing – Dixieland Speedway
Saturday, August 06
Southern Swing – County Line Raceway
Saturday, August 13
Winchester Speedway
Tuesday, August 16
New Egypt Speedway
Saturday, August 20
Port Royal Speedway
Saturday, September 03
Bridgeport Speedway (1/4 Mile)
Friday, September 16
Williams Grove Speedway
Saturday, October 15
Grandview Speedway (ToTH)
Saturday, October 29
Susquehanna Speedway Park
Sunday, October 30
Susquehanna Speedway Park (rain date)
CURRENT POINT STANDINGS
POS
#
DRIVER
PTS
1
12
Drew Heistand
905
2
78
Nick Wean
890
3
83
Bruce Buckwalter, Jr.
877
4
46
Brett Arndt
874
5
77
Alex Bright
825
6
33
Ryan Smith
785
7
19
Steven Drevicki
770
8
88
Brenden Bright
762
9
6
Dusty Heistand
737
10
8
Keith McIntyre, Jr.
729
11
01
Steven Bull
717
12
51
PJ Gargiulo
704
13
55
Steve Craig
674
14
0
Steve Buckwalter
669
15
52
Tim Buckwalter
644
16
16
Dave Shirk
598
17
…