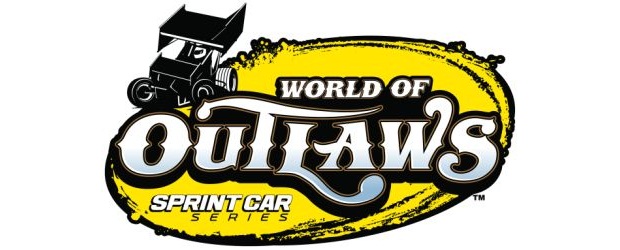 From the World of Outlaws
CONCORD, N.C. — July 7, 2011 — Ask many fans, drivers, officials and crewmen and they will tell you Cody Darrah is one of the most talented young sprint car drivers in the United States. Darrah, a Red Lion, Pa. native, feels the weight of that title from time to time but continues to focus on the positives rather than the negatives as he races the entire World of Outlaws Sprint Car Series schedule for the first time in his young career.
"Racing has been a part of my whole life and this is just the next step," said Darrah, 21. "It's exciting to get to go to all of these new places and experience new things. At the same time, it's very difficult because you are always moving around and going to new tracks which can be difficult to get a handle on. It gets easier and easier to become lost. Overall, running this series was tougher than I ever thought."
Darrah has shown flashes of brilliance in his young career. A feature win at Williams Grove Speedway in the fall of 2009 prompted NASCAR star Kasey Kahne to tab the youngster for one of his rides at Kasey Kahne Racing. Then, on the first day of the 2010 season, Darrah and his father were involved in a freak automobile accident in the afternoon that left Darrah with a broken leg and out of action for nearly the entire season. Kahne chose to stand by his young find and supplied Darrah with medical help to get him on the road to recovery. In the meantime, Darrah watched his #91 Great Clips team compete with veteran driver Paul McMahan and took notes. With 2011 rolling around, Darrah was fully healed and ready to reclaim his ride.
The fourth race of the season allowed Darrah to showcase his skills. He qualified fourth and led the first 11 laps of the feature before finishing third to veterans Steve Kinser and Jason Sides. He has racked up five top-5 finishes and 11 top-10s. However, the one thing that has eluded him thus far is a victory.
"We want to win some races before the season is over and we feel like we're a strong enough team to do that," Darrah said. "The biggest thing is to continue to learn each and every time we go to the race track and make improvements. We're starting to get a better grasp on things as a team and that, along with the knowledge we gain, should lead to more consistency and wins down the road."
Darrah and the rest of the Outlaws will see who can take the checkers this weekend as the tour heads north to Wisconsin on Friday, July 8, at Cedar Lake Speedway in New Richmond, Wis., and Saturday, July 9, at Beaver Dam (Wis.) Raceway. Tickets are still available by visiting www.CedarLakeSpeedway.com and www.SLSPromotions.com.
The World of Outlaws Sprint Car Series is brought to fans across the country by many important sponsors and partners, including: Armor All (Official Car Care Products), STP (Official Fuel Treatment), Goodyear Tires (Official Tire), Chizmark & Larson Insurance , Factory Motor Parts, VP Racing (Official Racing Fuel), Vicci (Official Apparel); in addition to contingency sponsors, Jake's Custom Golf Carts, RacingJunk.com KSE Race Products, Racing Electronics, S&S Volvo and R2C Performance; Engine Builder's Challenge participants Don Ott Racing Engines, Kistler Engines, Shaver Specialties and Speedway Engines; and Chassis Builder's Challenge participants J&J Auto Racing, Maxim Racing and XXX Race Company.