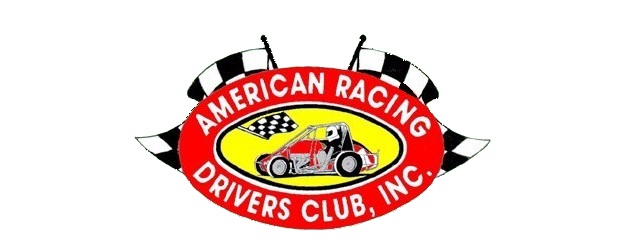 By Steve Williams
The ARDC Midgets will return to Big Diamond Speedway this Friday night July 22nd on B's Automotive Sales and Service Night, along with the 358 Sportsmen, Sportsman and Roadrunners.
When the Wingless Midgets roll into the pit area, the man to beat will be Ryan Smith who parked the Valley Stove and Fireplace 33 in victory lane the last time ARDC raced in "God's Country". Since then Smith has backed up that win with a victories at Bridgeport and Pittsburgh's Pennsylvania Motor Speedway and has climbed back up to fifth in the point standings.
Smith, who hails from Kunkletown, PA drives for Jerry and Karen Steward out of Berwick and will have to contend with ARDC's new point leader "Slick" Nick Wean from Phillipsburg, NJ.
Wean who drives the Wean Heating, Core Info Services 78, owned and wrenched by his dad, an old Modified driver himself, has yet to win this season but has strung together several consistent runs to tally 1013 points, just 1 point ahead of Drew Heistand of Wrightsville, PA who has 1 win on the season.
Heistand, who like Wean, drives for his dad, Don, is part of a two car team along with brother Dusty. Heistand is sponsored by DonCin Transport with additional help coming from American Building and Restoration.
In a tight battle for the third spot the points are Brett Arndt and Bruce Buckwalter Jr. Like Wean and the Heistands, both drivers have dad as the owner and mechanic. Arndt, "The Topton Tornado" wheels the Essay Racing E. Schneider and Sons 46, is just 15 points in front of "Captain America" Bruce Buckwalter Jr. in the BDB Construction 83 going into this weekends event. Buckwalter has one win on the season so far, while Arndt is still looking for his first checkered flag.
Battling for the sixth spot is another brother duo. Big bro, Alex Bright, in his second season behind the wheel of his Lightcap Electric, Todd Hemler General Contracting 77. Bright has a win at Bridgeport and has run up front at several more events, while little bro, Brenden Bright is a rookie and looking for his first win. Brenden's number 88 is sponsored by Presidential HVAC and Collex Collision.
Action for the 4 division show gets underway at 8:15pm.
UPCOMING EVENTS
Sunday, April 10
Susquehanna Speedway Park
Steve Buckwalter
Friday, April 29
Williams Grove Speedway
Steve Buckwalter
Saturday, May 07
Port Royal Speedway
Bruce Buckwalter Jr
Saturday, May 21
Bridgeport Speedway (1/4 Mile)
Alex Bright
Friday, May 27
Penn Can Speedway
Steve Drevicki
Monday, May 30
Big Diamond Speedway
Ryan Smith
Tuesday, May 31
Grandview Speedway (w/USAC Sprints)
Steve Buckwalter
Saturday, June 04
Port Royal Speedway (w/USAC Sprints)
RAIN
Saturday, June 11
Bridgeport Speedway (1/4 Mile)
Ryan Smith
Sunday, June 12
Susquehanna Speedway Park
Drew Heistand
Saturday, July 09
Pittsburgh PA Motor Speedway (PPMS)
Ryan Smith
Friday, July 22
Big Diamond Speedway
Friday, July 29
Clinton County
Saturday, July 30
Mercer Raceway Park
Friday, August 05
Southern Swing – Dixieland Speedway
Saturday, August 06
Southern Swing – County Line Raceway
Saturday, August 13
Winchester Speedway
Tuesday, August 16
New Egypt Speedway
Saturday, August 20
Port Royal Speedway
Saturday, September 03
Bridgeport Speedway (1/4 Mile)
Friday, September 16
Williams Grove Speedway
Saturday, October 15
Grandview Speedway (ToTH)
FOR OFFICIAL POINT STANDINGS VISIT WWW.ARDCMIDGETS.COM