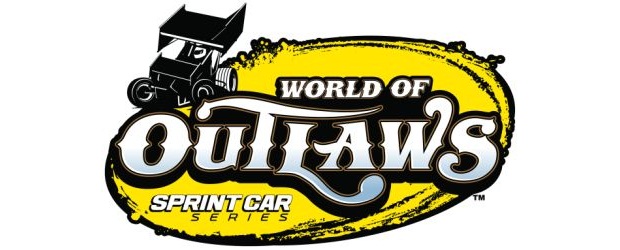 By Kyle Luetters
CONCORD, N.C. — July 28, 2011 — The 28th Annual Kings Royal at Eldora Speedway was one of the most talked-about races in the history of the event. The grandstands, suites and hillsides were packed as fans watched one of the most unbelievable finishes in World of Outlaws Sprint Car Series history. Now, SPEED will bring all of the action in a special two-hour, high-definition broadcast at 1 p.m. Eastern/Noon Central on Saturday (July 30).
The intensity was high in the battle for the $50,000 top prize that kicks off the Month of Money, and several times it boiled over on camera. Then there was the finish that people still are talking about when two of the biggest names in Sprint Car racing dueled to the checkered flag. Don't miss the action and reaction throughout the entire night on Tony Stewart's historic high-banked half-mile oval, plus features on the World of Outlaws and Eldora Speedway.
The HD broadcast with Ralph Sheheen calling the action, Brad Doty providing unparalleled expertise and Bobby Gerould delivering all the stories from the pits includes new camera angles to capture the breathtaking speed and heart-stopping maneuvers of Sprint Car action at the Big E.
The broadcast begins at 1 p.m. Eastern Saturday on SPEED. Like the World of Outlaws, the show moves quickly, showcasing everything from qualifying and heat races to the main event and all the post-race reaction from one of the most controversial Kings Royals in history.
The World of Outlaws Sprint Car Series is brought to fans across the country by many important sponsors and partners, including: Armor All (Official Car Care Products), STP (Official Fuel Treatment), Goodyear Tires (Official Tire), Chizmark & Larson Insurance , Factory Motor Parts, VP Racing (Official Racing Fuel), Vicci (Official Apparel); in addition to contingency sponsors, Jake's Custom Golf Carts, RacingJunk.com KSE Race Products, Racing Electronics, S&S Volvo and R2C Performance; Engine Builder's Challenge participants Don Ott Racing Engines, Kistler Engines, Shaver Specialties and Speedway Engines; and Chassis Builder's Challenge participants J&J Auto Racing, Maxim Racing and XXX Race Company.