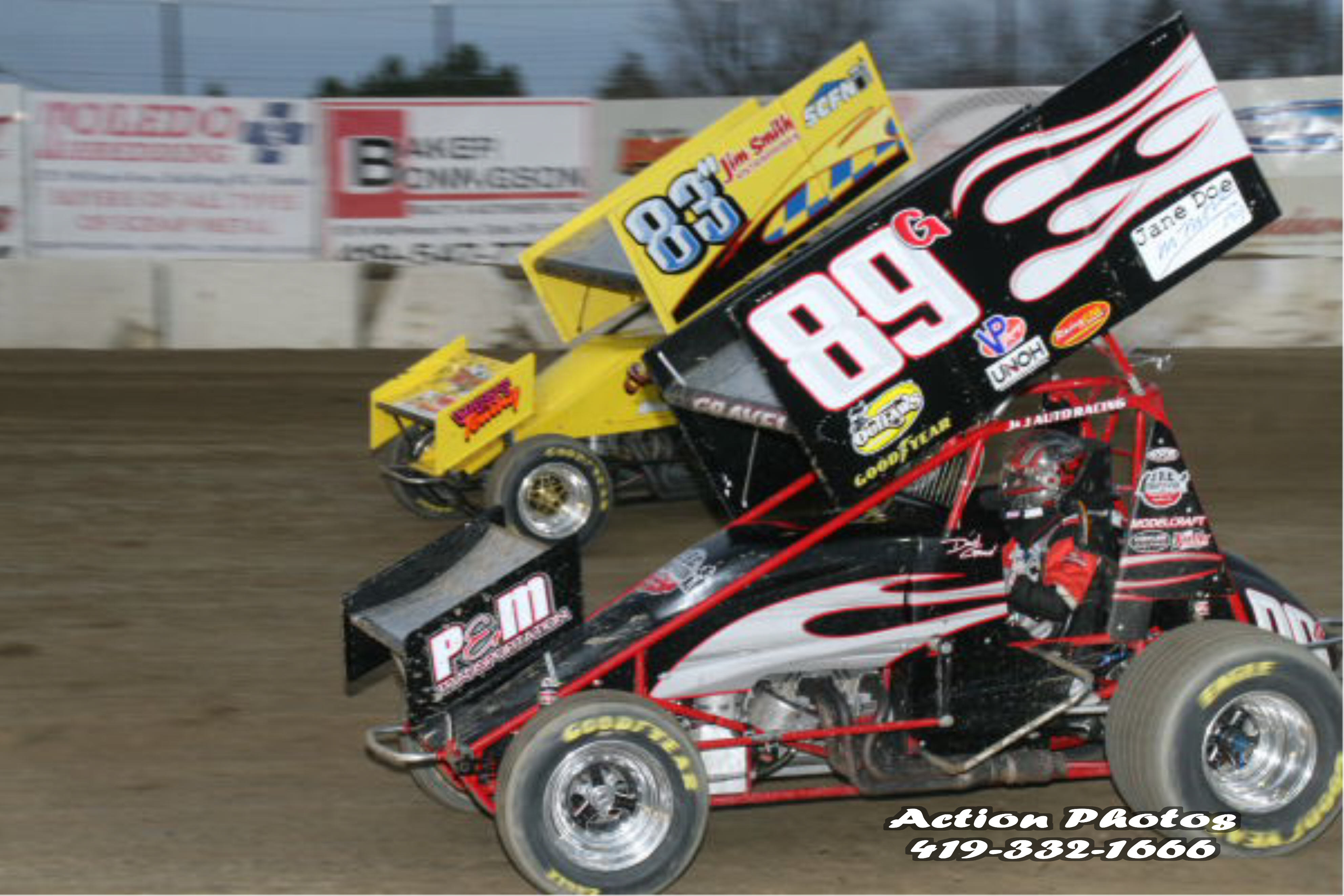 By Michael Hill
David and DDR Motorsports would like to welcome crew chief, Tyler Swank to the team. Tyler and David plan on racing the rest of the season with the All Stars and hit select World of Outlaw shows.
The Duo began their campaign at the Red River Valley Speedway in Fargo, ND. David timed in 7th out of the 40 cars who signed in, transferred out of his heat race and had an impressive dash win. After leading the first part of the race the 89G fell back to third after being passed by WoO regulars Donny Schatz and Brad Sweet. "I have to thank Tyler…I got a new crew chief two days ago and he's been awesome. Donny got by me I kind of lost my cool and let Brad by me…we were a little bit better than him. But all-in-all I'll take a third place run and take some confidence to the next race."
On friday the 89G qualified 11th with the All Stars at the AMSOIL Speedway. David won his heat and finished 13th in the A Main.
This weekend DG will be in action with the All Stars at Mercer Raceway Park in Mercer, PA.