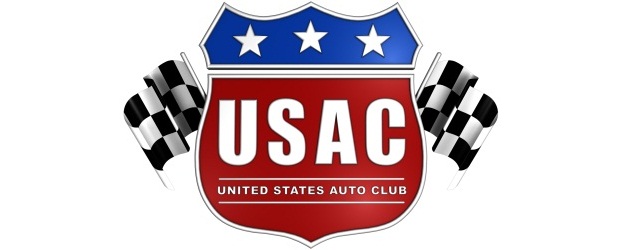 By Dick Jordan
The USAC/SLVRA Young Automotive Rocky Mountain Sprint Car Series concludes this Saturday night at Rocky Mountain Raceways in Salt Lake City, Utah. Former series champions Jim Waters and Ryan Burdett will square off one last time with the title on the line, but unlike last week, Waters holds the edge with a14-point lead going into the race.
Waters, of West Jordan, Utah, became the odds-on favorite for the title after winning Saturday night's 20-lap feature at Rocky Mountain Raceways. Waters entered the race tied with Burdett for the point lead. Burdett finished sixth.
Ken Hamilton made a surprise appearance Saturday, led eight laps and finished second, yielding the lead to Waters on the white-flag lap! Mel Andrus was third, ahead of Mike Straub and the team of Chuck Groat and Eric Barlow. Burdett was the fastest qualifier and led the first 11 laps of the feature.
Saturday night's program offers 74 total points, with 60 posted for the feature win. Waters would claim a third title, while a championship for Burdett would be his second.
USAC YOUNG AUTOMOTIVE ROCKY MOUNTAIN SPRINT CAR SERIES POINT STANDINGS
1-Jim Waters-673; 2-Ryan Burdett-659; 3-Eric Barlow-567; 4-Paul Marconi-488; 5-Mel Andrus-456; 6-Ray Bergener-411; 7-Johnny Geisler-401; 8-Mike Murgoitio-266; 9-Tim Skoglund-244; 10-Luis Ramos III-235.