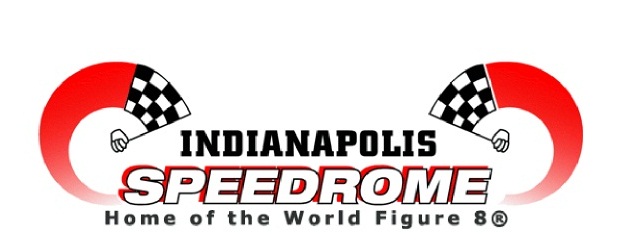 From Bryant Heating and Cooling Indianapolis Speedrome®
Indianapolis, Indiana
September 7, 2011
The Bryant Heating and Cooling Indianapolis Speedrome® is proud to welcome the United States Speed Association to the track. They will have races on the 2012 Speedrome schedule. The USSA is a sanctioning body who sanctions the Mel Kenyon Midget Series formerly known as the Kenyon Midgets. In a historic partnership with the Indianapolis Speedrome®, these USSA racecars are triumphantly returning to their place of birth. Many nationally known drivers have gained valuable experience in the Kenyon built cars racing at the Speedrome such as Justin Allgaier, Bryan Clauson, Dakoda Armstrong, Bobby East, Billy Wease, and Aaron Pierce.
"We are honored to be back at the Indianapolis Speedrome®", said USSA President and Chairman of the Board Don Kenyon. "The Speedrome is a perfect track for our cars and our drivers. There are so many exciting things ahead in 2012 and beyond. I can't wait to get the season started". The first USSA Mel Kenyon Midget Series event is slated for Saturday April 21st. Don continued, "Our cars and this series is a great way for a family or an individual to get into motorsports at an affordable price". The very experienced USSA leadership group also includes the "King of the Midgets" Mel Kenyon as well as longtime knowledgeable open wheel racing officials Eric Bunn and Norm Shields.
The USSA Mel Kenyon Midget Series is designed for competitors who are looking for a racing series that is affordable, competitive and features competition on well known race tracks. The combination of driver Mel Kenyon and crew chief Don Kenyon have over a half century of knowledge in Midget racing that has produced more than 385 feature wins and a dozen national titles together. In the late 1990's they began putting this information towards an idea of getting younger drivers and new faces into the sport without them having to break the bank. They developed a durable full size spec Midget chassis to hold identically built Yamaha engines that included for the first-time a starter and a clutch. It has been a hit since its inception. The USSA Mel Kenyon Midget Series is open to all competitors from the age of 12 and up.
"If you are looking for an affordable class and place to race, the USSA Mel Kenyon Midget Series at the Speedrome is for you," explained USSA Vice President and Competition Director Eric Bunn. " We are very excited about our return to the Indianapolis Speedrome. The Kenyon Midget program is alive and well at the Indianapolis Speedrome and at other area race tracks."
The Bryant Heating and Cooling Indianapolis Speedrome® has a rich and deep history with open wheel Midget racing. Since the track was built in 1941 it has hosted races for those cars. In addition to Mel Kenyon, the Speedrome Midget champion's roster includes Rich Vogler, Mack McClellan, Tom Bigelow, Michael Lang, John Andretti, Ted Hines, and Sondi Eden just to name a few. The Speedrome was the location of NASCAR and IndyCar champion Tony Stewart's very first open wheel Midget feature victory in 1991 on his way to being the track's rookie-of-the-year. There has been a wealth of notable Midget moments in the past 7 decades and many new memories to be made. We are proud to have the USSA Mel Kenyon Midget Series racing at the Speedrome in 2012.
2012 USSA Mel Kenyon Midget Series Schedule
Bryant Heating and Cooling Indianapolis Speedrome®
Saturday April 21, 2012
Saturday May 12, 2012
Friday May 25, 2012
Friday June 15, 2012
Friday June 29, 2012
Friday July 13, 2012
Friday July 27, 2012
Friday August 3, 2012 is Track Championship Night for the Speedrome USSA Mel Kenyon Midget Series
The Bryant Heating and Cooling Indianapolis Speedrome® is located at 802 South Kitley Avenue in Indianapolis, Indiana 46219 and proudly in the community and the historical district of Irvington. To view more, log on to our web site http://www.speedrome.com/ or follow us on Facebook, Twitter, and LinkedIn®. The track hotline is (317) 353-8206 or you can e-mail us at info@speedrome.com.