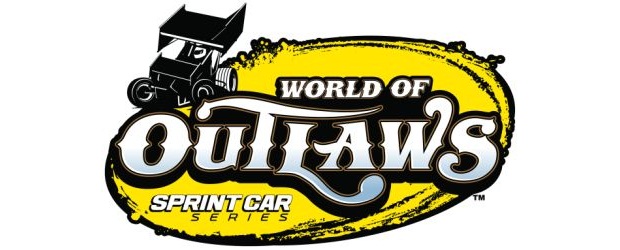 From the World of Outlaws
CONCORD, N.C. — (September 16, 2011) — Many World of Outlaws Sprint Car Series drivers would consider racing a 900 horsepower winged rocket ship enough of a challenge on any given night. Since 2007, Craig Dollansky has upped the ante for one night each season and taken on the dual role of racer and promoter as he and his family have staged the annual Arnold Motor Supply Shootout at Clay County Fair Speedway in Spencer, Iowa. In that time, the 3/8 th's mile oval has helped Donny Schatz secure the 2007 and 2008 series titles, saw Jason Meyers make a strong march for the 2009 title, only to finish second and was where Jac Haudenschild won a thriller in 2010. The 2011 edition will take place on Friday, September 16.
"It's been a very successful event for us for the last four years," Dollansky said as he prepared to race in the 58th Gold Cup Race of Champions at Silver Dollar Speedway in Chico, Calif. "My wife Julie is a big part of what happens up there as well as their fair board. There's a tremendous amount of horsepower and resources up there and to have the fair itself going on at the same time means there is a lot of people to help out and get things done."
Dollansky has been on a tear during the 2011 season as he and his #7 Big Game Treestands/Aggressive Hydraulics/Karavan Trailers Maxim have visited victory lane on eight occasions which ties him with 20-time champion Steve Kinser for the most wins on the tour. Among his trips to the winner circle include a victory in the grueling Ironman 55 event at I-55 Raceway in Pevely, Mo. as well as a weekend sweep of River Cities Speedway in Grand Forks, N.D. in mid June. As he continues to battle for more wins, his once a year swing as a promoter opens his eyes to more things than the average driver notices.
"There is just a ton of work that goes into one of these events," Dollansky said. "There are so many little things that you wouldn't even think of and it take's a tremendous amount of hard work to promote something like this. It's just like a race team in that everyone has a job to do."
Dollansky remains coy about future plans when the topic of adding more events to his promotion schedule comes around.
"We have the one event now and that's plenty for us," said the driver known as 'the Crowd Pleaser.' "For me, I'm focused on the racing deal and so is my team. The race team is an awful lot of work and to add promoting an event to it makes it that much crazier. However, we enjoy it and the event has been very successful in the past so we're just focusing on doing one a year for now. I hear that the weather forecast should be good and hopefully the Arnold Motor Supply Shootout will be successful again this year."
Tickets for the 5th Annual Arnold Motor Supply Shootout are available by clicking here or by calling             712-262-4740       ext. 771
POINTS STANDINGS (Thru Antioch Speedway on September 12.)
| | | | | | | | |
| --- | --- | --- | --- | --- | --- | --- | --- |
| Pos. | Driver | Total | Diff | W | T5 | T10 | QT |
| 1 | Jason Meyers | 7157 | | 4 | 32 | 44 | 8 |
| 2 | Steve Kinser | 7082 | -75 | 8 | 27 | 43 | 2 |
| 3 | Donny Schatz | 7025 | -132 | 6 | 25 | 43 | 2 |
| 4 | Paul McMahan | 6889 | -268 | 4 | 19 | 38 | 10 |
| 5 | Jason Sides | 6812 | -345 | 4 | 19 | 35 | 3 |
| 6 | Craig Dollansky | 6785 | -372 | 8 | 21 | 36 | 2 |
| 7 | Lucas Wolfe | 6423 | -734 | 0 | 7 | 21 | 0 |
| 8 | Chad Kemenah | 6293 | -864 | 0 | 5 | 16 | 4 |
| 9 | Kraig Kinser | 6288 | -869 | 1 | 3 | 18 | 0 |
| 10 | Cody Darrah | 6107 | -1050 | 1 | 6 | 18 | 0 |
| 11 | Sammy Swindell | 5976 | -1181 | 4 | 17 | 26 | 9 |
| 12 | Joey Saldana | 5778 | -1379 | 4 | 18 | 25 | 5 |
| 13 | Bill Rose | 5716 | -1441 | 0 | 1 | 4 | 0 |
| 14 | Brad Sweet | 4491 | -2666 | 0 | 9 | 23 | 2 |
| 15 | Kerry Madsen | 4360 | -2797 | 0 | 4 | 15 | 0 |
| 16 | Ben Gregg | 2723 | -4434 | 0 | 1 | 2 | 0 |
| 17 | Sam Hafertepe Jr. | 2482 | -4675 | 1 | 5 | 11 | 0 |
| 18 | Austen Wheatley | 2127 | -5030 | 0 | 0 | 0 | 0 |
| 19 | Tim Kaeding | 1747 | -5410 | 0 | 3 | 6 | 0 |
| 20 | Jac Haudenschild | 1730 | -5427 | 0 | 2 | 5 | 0 |