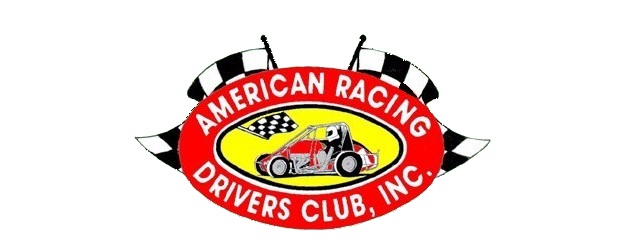 From ARDC
The Wingless Midgets of the ARDC will be back in action this Saturday Night October 15th at Grandview Speedway in Bechtelsville, PA as part of the Thunder on the Hill 5-25's Halloween Party.   Joining ARDC will be the URC Sprint Cars, 358 Modifieds, Sportsman and Legends in the unique features only program.   Also part of the program are the Garden State Vintage Stock Cars and Vince's Towing Legend Owners Race.    The evening will conclude with the Monster Smash Demo Derby.
Leading the Midget charge will be Wrightsville, PA's red hot Drew Heistand.   In the last three events, Heistand sandwiched a third place run at New Egypt Speedway between two wins at Port Royal Speedway and Williams Grove Speedway to solidify his points lead.   Another win at Susquehanna Speedway was registered earlier in the season.   Heistand has amassed 1,982 tallies and leads second place "Slick" Nick Wean out of Phillipsburg, NJ by 127 points with two races remaining on the schedule.   Wean grabbed a checkered flag at Mercer Raceway Park.
Creating a log jam at the top of the point standings is Ryan Smith from Kunkletown, PA.   Smith is tied with Steve Buckwalter for the most wins with four.   Smith was victorious at Big Diamond Speedway, Bridgeport Speedway, Pittsburgh's PA Motor Speedway and Winchester, VA Speedway.
"Captain America" Bruce Buckwalter Jr. with a pair of wins at Port Royal and County Line Raceway in Elm City, NC sits within striking distance of the championship in fourth spot.
Buckwalter Jr. along with his cousins Tim Buckwalter, who was last years ARDC Rookie of the Year and Steve Buckwalter, who was last years club champion always bring several bus loads of fans from the Royersford area whenever the Wingless Midgets tour the high banks.
Rounding out the top five in points is Manheim PA resident, Dusty Heistand.   Dusty has yet to win a race this season after being close at Penn Can Speedway and Williams Grove.   Dusty joins brother Drew on the potent two car Don-Cin Transport team headed up by their dad, Don.
Other drivers with wins this season that will be in action are some of the ARDC "Young Guns" including brothers Alex and Brenden Bright out of Collegeville, PA and Reading's Steve Drevicki.   Drevicki, in his second year has a pair of wins at Penn Can and Big Diamond while Alex Bright, also an ARDC sophomore has a win at Bridgeport.   Brenden Bright who is vying for Rookie of the Year has a win at Dixieland Speedway in Elizabeth City, NC.
Gates for the event open at 4:00pm with racing starting at 6:00pm.
STARTING LINEUP
Start Pos

Car #

Driver

1

01

Steve Bull

2

77

Alex Bright

3

88

Brenden Bright

4

6

Dusty Heistand

5

19

Steve Drevicki

6

8

Keith McIntyre Jr.

7

51

PJ Gargiulo

8

83

Bruce Buckwalter Jr.

9

46

Brett Arndt

10

0

Steve Buckwalter

11

78

Nick Wean

12

33

Ryan Smith

13

52

Tim Buckwalter

14

89

Andrew Hannula

15

12

Drew Heistand

16

4

Shane Penny

17

16

Dave Shirk

18

17

Ryan Watt

19

28

Greg Fitzpatrick

20

57

Jason Rice

21

3

Joe Butera

22

11

Eric Heydenreich

23

20

Carey Becker

24

41

Mike Miller

Alt

25

Chris Zrinski