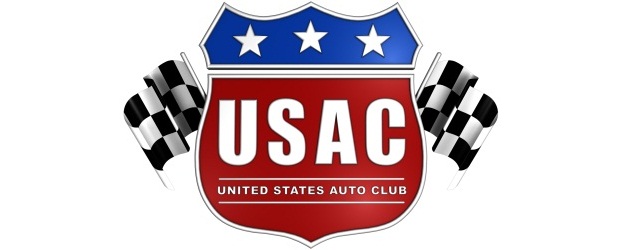 By Dick Jordan
Audra Sasselli of Visalia, Calif. hopes to become the fourth female driver ever to win a USAC driving championship this Thursday night when the AMSOIL USAC Western/Western Classic Sprint cars compete as part of the "Turkey Night Grand Prix" program at Toyota Speedway at Irwindale, Calif.
Sasselli leads four-time Western Sprint series champion Tony Hunt by 20 points entering Thursday's event. A championship would put her in select company with Sondi Eden (2004 Regional Midget champ), Taylor Ferns (2011 Mopar D1 Midget Champ) and possibly Jessica Clark (2011 USAC Western Pavement Ford Focus Champ).
Hunt leads Sasselli by a single point in the Western Classic Sprint Pavement standings but trails Geoff Ensign by 18 points in the overall Western Classic standings. A total of 66 points are available Thursday toward each title.
Thursday's race, on the Irwindale half-mile pavement, will be joined by the 98-lap Mopar USAC National/Western Midget finale and a USAC Western Ford Focus race on the Irwindale third-mile.
Tim Skoglund and Cody Gerhardt also have mathematical chances of catching the leaders in the AMSOIL Western Sprint points. Skoglund trails Sasselli by 31 points, while Gerhardt is 10 behind Skoglund.
USAC AMSOIL WESTERN SPRINT CAR SERIES POINT STANDINGS
1-Audra Sasselli-640; 2-Tony Hunt-620; 3-Tim Skoglund-609; 4-Cody Gerhardt-599; 5-Luis Ramos III-524; 6-Scott Pierovich-441; 7-Geoff Ensign-351; 8-Johnny Geisler-340; 9-Tim Barber-326; 10-Shaunna Hogg-271.
USAC AMSOIL WESTERN CLASSIC SPRINT CAR SERIES POINT STANDINGS
1-Geoff Ensign-848; 2-Tony Hunt-830; 3-Scott Pierovich-756; 4-Tim Barber-634; 5-Shauna Hogg-622; 6-Jerry Kobza-211.