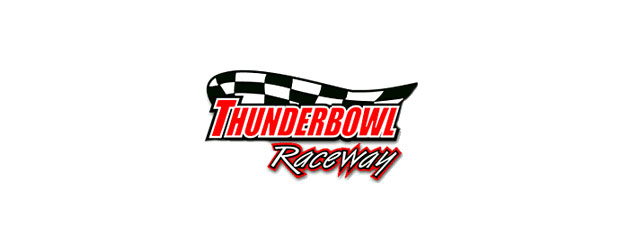 By Gary Thomas
Tulare, CA – January 2, 2012…The always popular Groppetti Automotive Thunderbowl Raceway is pleased to announce our 2012 racing schedule for the one-third mile clay oval located in Tulare, California.
The year will kick off in a big way with the annual appearance by the World of Outlaws Sprint Car Series. The event this season will return to a two-night show on March 16 and 17 and is sure to be a can't miss for race fans. Two-time and defending champion Jason Meyers of nearby Clovis will lead the tour into his home town track for the double header.
The West Coast's top Winged 410 Sprint Car tour will also be in action on three separate occasions at the Thunderbowl in 2012, as the Golden State King of the West Series will invade the track on April 14, May 12 and June 2.
Drivers such as Tim Kaeding, Jonathan Allard, Brent Kaeding, Jason Statler, Evan Suggs, Tommy Tarlton and many more will be on hand for the annual Chris & Brian Faria Memorial (April 14), Pombo/Sargent Classic (May 12) and the first ever John Anthony Sharp Memorial (June 2).
The always entertaining USAC West Coast Non Wing 360's will also be on hand at the one-third clay oval on March 17, April 14, May 12 and June 2. The tour has provided some very exciting competition around California the last few years.
On Saturday April 28 the Winged 360 Rebel Sprints will then bring some history back to the Thunderbowl for a show alongside the IMCA Modifieds.
To put a cap on 2012 we will feature the always action packed Trophy Cup, which moves to a three-night event this coming season. The Thursday opener on October 18 will showcase an evening of Non Wing 360 racing utilizing the original Trophy Cup format that was first seen in 1994. The Non Wing Sprints will be racing for a total purse of $15,000.
On Friday October 19 and Saturday October 20 the traditional Trophy Cup, featuring the Winged 360 Sprints, will kick off the 19th edition of the race that fans have come to love for its outstanding racing and unusual format, which is second to none in the entire country. This past years event went right down to the wire between Jac Haudenschild and Jonathan Allard, before "Haud" was able to slip past just a couple of laps prior to the finish to earn his second "cup" title.
For more info on these events log onto http://www.thunderbowlraceway.com or contact (559) 688-0909.
—————
March 16 and 17: World of Outlaws weekend. USAC West Coast 360's March 17
April 14 Chris & Brian Faria Memorial: Golden State King of the West 410's and USAC West Coast 360's
April 28: Rebel Winged 360's and IMCA Mods
May 12 Pombo/Sargent Classic: Golden State King of the West 410's and USAC West Coast 360's
June 2 John Anthony Sharp Memorial: Golden State King of the West 410's and USAC West Coast 360's
October 18 Trophy Cup: 360 Non Wing Sprint Cars
October 19 Trophy Cup: Winged 360 Sprint Cars
October 20 Trophy Cup: Winged 360 Sprint Cars