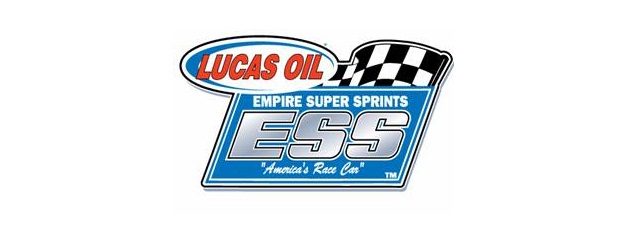 By Dean Reynolds
SYRACUSE, NY – As the day and age of social media taking a more important role in all range of motorsports, the Lucas Oil Empire Super Sprints (ESS) has opened up several forms of outlets where fans can get an even more up close look as the successful sprint car organization.
Starting off is the launching of a special ESS App that is now part of the Android Market. Anyone with an Android phone can simply go into the Market, type Empire Super Sprints to download the App. The easy to use App was created by David Styres from Styres Media Productions.
Not only can you link right to the ESS official website, but can also link right to the schedule page which features results, weather, and individual track links to where ESS visits.
But, the fun doesn't stop there. Links within the Android App will also allow everyone to go directly to the ESS Twitter Page, the newly started Facebook Page as well as the ESS YouTube and flickr accounts where fans can add their own work to both.
"The Android App is just another way we can bring the Lucas Oil ESS to our fans and quicker." said ESS President Chuck Miller. "The cell phone has turned into an every person's necessity, and it's media on the go. Our focus is still maintained where you go to our website for the information which also features all our sponsors just now you can do it a lot faster"
The 30th season for the Lucas Oil backed Tour will officially kick off on March 10 and 11 at the annual Motorsports Expo in Syracuse, NY. Fans will be able to see no less than 10 of the very best drivers and their cars on the tour.
The first green flag will then drop on Saturday, April 28 at the Can-Am Motorsports Park. The 2012 edition of the tour so far has 28 dates secured at 17 different tracks with still some more shows in the works. The official release of the tour schedule will come any day now.
For the latest up to date information via the website is www.empiresupersprints.com where it has been tradition of excitement guaranteed for over 30 years!
For other media accounts:
Twitter – www.twitter.com search @ESSprints
Facebook – www.facebook.com/EmpireSuperSprints
YouTube – www.youtube.com search EmpireSuperSprints
flickr – www.flickr.com/photos/empiresupersprints
The Lucas Oil Empire Super Sprints are brought to you by: Lucas Oil, Northwood 2 Construction/LaSalle Motorsports, SUNY Canton, 730 Truck Stop, Hoosier Racing Tires, Les Constructions Ultra, Westward Painting Company, Fondations 4 Saisons, Car Mate Trailers, The National Parts Peddler Newspaper, Cobra Coaches, The Ohsweken Speedway, Mohawk Racing Parts, Engine Research, Brodix Cylinder Heads, Riverside Bar and Grill, Coffrage Daniel Lampron, Jasmin Peloquin Sport, FX Chevy and many, many associate sponsors.