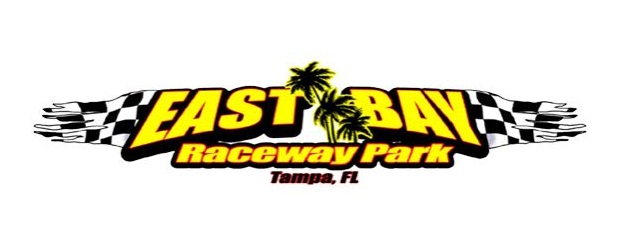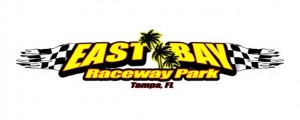 Tampa, FL — (March 3, 2012) — It was opening night for the 2012 Season at East Bay Raceway Park. Over 80 cars were in attendance tonight. Fans were ready as the season kicked off with Late Models, East Bay Sprints, Street Stocks and the Motorstats.com 4 Cylinder Bombers.
Billy Boyd, Jr. and Tony Agin won heats early on. On the front row, it was Jason Webster and Jimmy Ballew. On the green flag Ballew quickly went into turn one taking the lead over Webster. The first caution came out as last year's Champion Tim George appeared to have motor problems as smoke came from his car ending his night.
On the restart, Ballew stayed out front and AJ Maddox drove by Webster and now had second place. Lap after lap, Maddox was trying to reel in Ballew thru the turns and lapped traffic. On lap ten, Ballew went a little high in turn two along with Maddox, almost collecting the wall. With just two laps to go, Tony Agin collects the back stretch and flips bringing out the red flag. Agin was able to walk away under his own power from the accident.
On the restart, it was a green, white checkered finish. Ballew quickly went to the lead, but Maddox was right behind him not giving up. When the white flag waved, Maddox was still there and the two went in turn three, Ballew went high and Maddox dove to the bottom and Ballew tried to pull the slide job off, it was Maddox crossing the line with his very first feature win. He thanked his Mom and Dad for sticking with him thru the years and believing in him. Ballew finished second while Bily Boyd, Jr., Stephen Darvalics and Kerry Gilbert rounded out your top five.