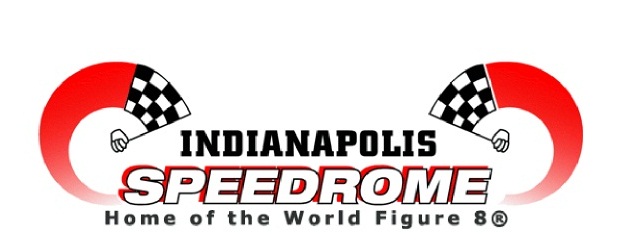 From Indianapolis Speedrome®
Bryant Heating and Cooling Systems
April 9, 2012
In the sports entertainment business, terms like "standing room only" and "sellout crowd" are tossed around very liberally to describe an event. There was no so-called creative journalism involved in the accounts of the Saturday April 7th showcase at the Bryant Heating and Cooling Indianapolis Speedrome®. Fans were literally being turned away as spectator capacity was exceeded in a record breaking opening night to start a 71st season of racing. The action packed agenda was sponsored by the United Auto Workers. Besides the heaving helping of competition on track, fans saw a spectacular performance from a new video signboard and enjoyed the culinary delights from a brand new Speedrome concessionaire. It was truly a new era at the World's Home of the Figure 8®.
What an honor and privilege it is to have world renown racing brothers Hall of Famers Don and Mel Kenyon as a part of your track. The Speedrome is proud to have them and their namesake series firmly on the 2012 schedule. This past weekend saw the drivers and teams of the USSA sanctioned Mel Kenyon Midgets on hand for an invitation only exhibition event before the Challenge Championship begins on April 21st. The massive UAW crowd cheered the open wheel stars during their exciting 20-lap clash. The drivers then met and signed autographs for fans after taking the checkered from the AT&T Advertising Solutions flag stand.
Two talented brothers with a growing history at the famous one-fifth mile would battle for victory and family bragging rights in the preview contest. Hamilton's Kyle and Nick finished 1-2 in the race over quick Cordy Horn. That trio had the home track father/son duo of Tim and Dameron Taylor keeping close tabs on them. Reigning Kenyon Midget national champion Jessica Bean was next in the results followed by Natasha Cox, Chris Dickey, Grant Simpson, Kyle Tilley, and Amanda Davies. There are more teams ready to join this flock when the point war launches. To get involved with the Kenyon series, call Don at (765) 482-4273 or also visit www.kenyonmidgetracing.com.
The off-track explosions came from Circle City Pyrotechnics. They are the official Speedrome fireworks provider is also a sponsor of the Junior Faskart Chase for the Cup. The Wolfe family blasted the night sky with color and noise during this opening evening extravaganza. Circle City Pyrotechnics has many affordable fully customizable presentations. Just give them your budget figures and they will write up a proposal that will work to make the big booms happen for you. Make a big impression with a fireworks display at your next great festive occasion or event. As company President Rose Collins proudly states, "Circle City Pyrotechnics is a professional fireworks display company using only the highest standards of skilled, trained and certified technicians. Our number one priority is for the safety of everyone involved". They have Fully Licensed and Insured Safety Certified Technicians. Their well trained experts can provide fireworks displays for any and all occasions. Give them a call at (317) 486-1676 or (317) 435-3663 and visit www.circlecitypyros.com.
Next on the schedule
Saturday April 14, 2012
Stocks, Late Models, Roadrunners, Hornets, Hornet Figure 8, Legends, and Thunder Roadsters
The first green flag waves at 7pm
The Bryant Heating and Cooling Indianapolis Speedrome® is located at 802 South Kitley Avenue in Indianapolis, Indiana 46219 and proudly in the community and the historical district of Irvington. To view more, log on to our web site www.speedrome.com or follow us on Facebook, Twitter, and LinkedIn®. The track hotline is (317) 353-8206 or you can e-mail us at info@speedrome.com.