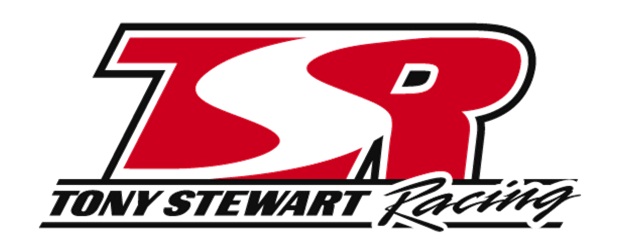 By Bill Klingbeil
INDIANAPOLIS (April 10, 2012) – One of the best aspects of racing with the World of Outlaws (WoO) Sprint Car Series is there are plenty of opportunities to compete. Following a rare weekend off and with their next scheduled off weekend not until mid-October, Tony Stewart Racing's (TSR) Steve Kinser and Donny Schatz are ready to resume competition beginning Friday night at Paducah (Ky.) International Raceway. The race will be the first of the season in the Midwest and launches a seven-race run over the next three weeks with stops at dirt tracks in six different states. Saturday, they'll duel it out on the high banks of Federated Auto Parts Raceway at I-55 in Pevely, Mo.
After the 2012 season-opening swing through Florida, Nevada, and California, the two TSR drivers are excited about being closer to home and back in the Midwest. Kinser, driver of the TSR No. 11 Bass Pro Shops/JD Byrider/Chevrolet Maxim, hails from Bloomington, Ind., and Schatz, pilot of the No. 15 TSR No. 15 STP/Armor All/Chevrolet J&J, calls Fargo, N.D., home. Both of this weekend's tracks have NASCAR ties. Paducah has been co-owned by Dale Earnhardt Jr., and Kenny Schrader since 2005 and, a year later, Tony Stewart also became involved with the track. Schrader also shares the ownership role at I-55 with Ray Marler.
Kinser, the 20-time series champion, is still seeking his first WoO A-Feature triumph of 2012. "The King of the Outlaws" has been stuck on 570 career WoO A-Feature wins since last fall and is looking to add Paducah to the list of tracks where he's been victorious during his 33-year WoO career. Twice he has finished second at the high-banked, 3/8-mile dirt oval. The first came in May 1982, when Kinser raced to a second-place finish in a United States Auto Club event, and the second came with the WoO in 2001. Kinser has four top-10s in five career WoO races at the track, including ninth in 2010. Last season, the Outlaws were forced to cancel their event at Paducah because the track was under water due to spring flooding.
Saturday's event at I-55 will be Kinser's 36th night of Outlaw competition at the track and he'll be vying for his sixth career triumph there. He first won at the high-banked, 1/3-mile facility during the 1987 season and his most recent win there came in April 2003. Last August, Kinser finished eighth in the Ironman 55.
Schatz enters the weekend seeking his third triumph of 2012. He has never won at Paducah and only has been victorious once at I-55. The four-time WoO champion has made six starts at Paducah and has finished inside the top-seven four consecutive times, including a fifth-place run in April 2010. His best finish at the track came in April 2009, when he chased Jason Meyers to the finish line and came home second. Schatz has been the model of consistency at I-55 during the past eight seasons. He has 13 consecutive finishes inside the top-eight and last August finished fifth in his only appearance at the high-banked track.
Through eight nights of action in the 2012 WoO campaign, Schatz ranks second and Kinser is sixth in the championship standings. Schatz, who trails Sammy Swindell by six points, won A-Feature races at Volusia Speedway Park in Barberville, Fla., and Silver Dollar Speedway in Chico, Calif., and has six top-10s. Kinser has posted five consecutive top-five finishes heading into the weekend and trails Swindell by 28 markers.
For Friday's event at Paducah International Raceway, the pit gates will be open throughout the day with the grandstands opening at 5 p.m. CDT. Racing is scheduled to begin at 7 p.m. For more details, contact Paducah International Raceway at (270) 898-7469 or visit the track's official Web site at www.paducahracing.net.
Saturday at I-55, the pit gates and the grandstands will open at 2 p.m. CDT. Hot laps are scheduled to begin at 6 p.m. For more details, contact I-55 Raceway by calling (636) 479-3219 or visit the track's official Web site at www.I55raceway.com.
Race fans unable to attend this weekend's races can catch all of the action on DIRTVision.com. Fans can listen live as Johnny Gibson, "Voice of the Outlaws," calls the action as he does at all WoO Sprint Series events on the DIRTVision.com cybercast, as well as on the DIRT Radio Network. Go to www.DIRTVision.com for more information on all the site features, including updated results from each night of racing, as well as a chat room to interact with other race fans.
Steve Kinser, Driver of the No. 11 TSR/Bass Pro Shops /J.D. Byrider/Chevrolet Maxim:
With February and March in the books, do you feel like you and your team are on the right path heading back to the Midwest?
"We're gaining on it. Things didn't go like we wanted to start the year in Florida, but these guys on this Bass Pro Shops team (crew chief Scott Gerkin, crewmen Gary DuBois and Mark Angeret Jr.) dug in deep and we were better out West. We worked our way forward to third at Perris (Auto Speedway on March 10) and led the race early in Tulare the following week. I'd say we'll be even better back here in the Midwest. The next few weeks, we are going to places where we've had some success in the past and that always gets you excited."
You mentioned the upcoming schedule. What stands out to you about racing at Paducah and Pevely?
"Both tracks are short tracks where the surface really allows you to do some passing. They normally slick off so you can make some moves in the corners and, if your car is working well, drive forward. They both have a lot of bank to them and that allows for some slide jobs. Usually, the races at both of those tracks end up with a lot of passing going on. That's what the fans want to see and, honestly, as a driver, you want to be able to make some passes. At some places we go, you can't really make any passes in the heat races after the start. I know in the last few years guys have come from fifth and sixth and won their heats. That kind of gives you a chance just in case something goes wrong in qualifying. Both tracks are also pretty close to Indiana and we get to see a lot of familiar faces at the track. Hopefully, we can have some good weather and challenge for a couple of wins."
Donny Schatz, Driver of the No. 15 TSR/STP/Armor All/Chevrolet J&J:
After a rare weekend off, the focus now turns to a pair of races in the Midwest. Are you excited about getting back to the racetrack?
"Absolutely. It's going to be great to get back in the Midwest and to be racing a little closer to home this weekend. I'm looking forward to
getting on some high-banked tracks. Early in the year, we always seem to have a little battle with the weather. I don't think we've raced on consecutive nights since Florida. So, if we can get both races in, that would be a positive. I'd say we're still a work in progress, but I think every team out here right now is kind of like that. The STP team (crew chief Rick Warner, crewmen Bob Curtis and Steve Swenson) worked hard back in the shop this week. We need to get on the track and start gaining some positive momentum. I'm looking forward to going back to Paducah. We missed racing there last year and we've had some good races there in the past."
Federated Auto Parts Raceway at I-55 annually offers the fans some of the best races of the season. What's it like for a driver to compete there?
"It's a fun place where anything can and usually does happen. You can come from the back to the front. The guys in the front can go back pretty quickly. Things happen really fast. It's one of those places where you have to be up on the wall but also be able to slide guys in the corners to make passes. You have to use traffic to your advantage. Finding a different line can be the key, sometimes. You've got to have your car just right every time you hit the track. Qualifying is important and the heat races there are usually pretty exciting. The feature is 40 laps and so many things can happen. I'd say it's pretty exciting from my seat, too. I'm really looking forward to Saturday."
Tony Stewart Racing's Steve Kinser and Donny Schatz: Career Results at Paducah International Raceway
Year
Date
Steve Kinser
Qualifying
Start
Finish
Donny Schatz
Qualifying
Start
Finish
2010
4/16
World of Outlaws
11
14
9
World of Outlaws
9
5
5
2009
4/17
World of Outlaws
13
7
4
World of Outlaws
8
3
2
2008
7/28
World of Outlaws
5
2
3
World of Outlaws
1
9
7
2007
4/6
World of Outlaws
12
14
24
World of Outlaws
19
18
6
2001
6/12
World of Outlaws
5
7
2
World of Outlaws
15
15
11
1998
4/17
World of Outlaws
10
5
3
World of Outlaws
11
14
13
1982
5/14
USAC Sprints
—
—
2
—
DNC
DNC = Did not compete
Tony Stewart Racing's Steve Kinser and Donny Schatz: Career Results at I-55 Raceway
Year
Date
Steve Kinser
Qualifying
Start
Finish
Donny Schatz
Qualifying
Start
Finish
2011
8/6
World of Outlaws
6
11
8
World of Outlaws
9
8
5
2010
8/7
World of Outlaws
11
8
6
World of Outlaws
3
7
7
8/6
World of Outlaws
2
7
4
World of Outlaws
5
4
5
4/17
World of Outlaws
15
9
5
World of Outlaws
3
11
6
2009
8/8
World of Outlaws
8
15
11
World of Outlaws
7
14
4
8/7
World of Outlaws
1
8
9
World of Outlaws
7
4
3
2008
4/5
World of Outlaws
16
16
12
World of Outlaws
11
11
8
2007
7/7
World of Outlaws
4
9
3
World of Outlaws
10
4
2
2006
7/8
DNC
World of Outlaws
4
4
5
4/1
DNC
World of Outlaws
2
2
1
2005
7/8
World of Outlaws
10
11
5
World of Outlaws
14
8
2
4/2
World of Outlaws
1
…