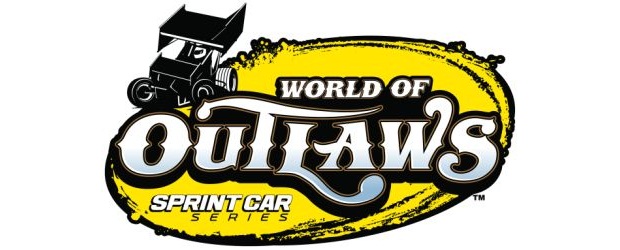 From Katie Boyer
CONCORD, N.C. – April 11, 2012 – Danny Johnson's exciting victory in the Super DIRTcar Series event Saturday at Canandaigua (N.Y.) Motorsports Park kicks off this week's episode of 4Wide.TV.
"The Doctor" rolled to victory lane for the 71st time in Super DIRTcar Series competition on Saturday in the Jan Corcoran Memorial at Canandaigua, and 4Wide.TV has the highlights, including a post-race interview with the winner.
Plus, World of Outlaws Sprint Car drivers Donny Schatz, Joey Saldana, Steve Kinser and Kraig Kinser look ahead to this Saturday night's race at Federated Auto Parts Raceway at I-55, just south of St. Louis, and DIRTcar UMP Modified racer Mike Harrison talks about being a three-time champion.
In addition to the highlights from the past weekend, check out the Hot Thread of the Week from STLRacing.com, where fans discuss the World of Outlaws Sprint Car Series long-awaited return to Farmer City on April 25. The popular Video of the Week comes from Kasey Kahne Racing, where Sean Cain gives fans an up close and personal look at the World of Outlaws Sprint Car Series in action at Volusia Speedway Park at this year's UNOH DIRTcar Nationals presented by Summit Racing Equipment. In the Shot of the Week, photographer Alex Bruce captures the pre-race excitement of the Super DIRTcar Series Jan Corcoran Memorial at Canandaigua.
Finally, the dirt track racing Twitter feed brings fans non-stop news and notes from around the racing world.
All that and more in less than 10 minutes – check it out at 4Wide.TV, which now includes a new home page module to help share the video with your friends on Facebook and followers on Twitter.
If you are looking to follow the World of Outlaws Sprint Car Series this weekend, DIRTVision.com will have free live audio from Paducah International Raceway on Friday night and Federated Auto Parts Raceway at I-55 on Saturday night.. Racing is scheduled to begin at approximately 5:30 p.m. EST. Be sure to check it out at DIRTVision.com