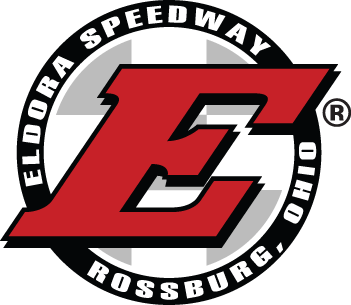 From Larry Boos
ROSSBURG, OH (April 18) — Tradition and Eldora Speedway have become synonymous within the auto racing world, and when the 59th consecutive season of racing on the famed Eldora high banks takes the green flag this Saturday night (April 21) another such tradition, Border Wars, will be renewed after a three-year hiatus.
Started in 1995 by legendary promoters Earl Baltes (Eldora) and the late Roger Holdeman (Winchester), Border Wars was created to commemorate the rich history of USAC (United States Auto Club) Sprint Cars at their two historic speed plants bordering the Ohio/Indiana state line with back-to-back races on a single weekend.
Ironically, that year found future three-time NASCAR Sprint Cup Champion, and current Eldora Speedway owner, Tony Stewart taking home the Border Wars title based upon his weekend's consistency at Eldora and Winchester Speedways.
Since then, 28 Border Wars feature events have been contested, with one constant variable throughout the fourteen years – Eldora Speedway. The partner track has varied among other Indiana/Ohio sites, but one leg at Eldora has always been the determining factor towards crowning a USAC Border Wars champion.
Nineteen drivers have captured Border Wars wins, including eventual NASCAR drivers Stewart (one), J.J. Yeley (two) and the late Kenny Irwin, Jr. (one). Tracy Hines, who remains active in USAC competition, heads up the win list with four victories, including the most recent Border Wars chase in June of 2008. Dave Steele and Jay Drake are tied for second with three wins each.
This year's edition will kick-off at the Gas City (IN) I-69 Speedway on Friday night (April 20) as the opening leg prior to Saturday's Eldora chase.
Saturday's Border Wars will begin the 51st year of USAC Sprint Car racing at Eldora Speedway. The late Stan Bowman, winner of the initial Eldora USAC event on April 22, 1962 in the Beck Construction Special, will be honored in pre-race ceremonies. Representing Bowman will be his son Randy, while Diane Beck Lane will represent her car owner father.
Completing Saturday's tripleheader program will be the UMP DIRTcar Modifieds and Eldora Stock Cars as they begin their 2012 points chase and a potential guaranteed starting position in the June 6 Feed The Children Prelude to the Dream invitational event.
Reserved seats for the April 21 USAC Sprint Car event, and Eldora's other events, are now available through the speedway box office (937) 338-3815 or online 24 hours a day at www.EldoraSpeedway.com. Like us at www.Facebook.com/EldoraSpeedway. Follow us at www.twitter.com/EldoraSpeedway.